9 Ways To Hell (2022) è una compilation horror pluripremiata che arriva in streaming su Amazon Prime Video.
Amazon propone una compilation horror pluripremiata ispirata ai 9 Cerchi dell'Inferno di Dante.
9 diversi registi offrono un mix contorto e a basso budget di sangue e violenza, commedia e carneficina, creature demoniache e terrori del mondo reale, commenti sociali e follia WTF.
9 Ways To Hell è un lungometraggio originale e pluripremiato con nove storie collegate che parlano di 9 peccati, 9 cineasti, 9 racconti del macabro!
Il tutto è scritto e diretto da Tai-Lynia Jones, Scott Alan Richards, Emily Louise Rua, Shelly Skandrani, Dillon Wilson, Alejandra Diaz, Deven Spencer, Derek Silvers e Nick Dragon.
Il film 9 Ways To Hell è disponibile in streaming su Amazon Prime Video
9 Ways To Hell è un film del 2022 che arriva in streaming su Prime Video a partire dal 17 ottobre 2022. I nove film originali hanno complessivamente durata pari a 1h e 44 minuti.
Nel cast troviamo Lacey Rae, HenRii Coleman, Kenneth Thomas Fisher, Liesl Jackson, Nick Bender, Brianna Yniguez, Scott Alan Richards, Ginny O'Keefe. Poi ci sono Jack Cutler, Emily Louise Rua, Mia Komsky, Ashiko Westguard, Michael Brian, Ria Gill, Ade Dosunmu. Inoltre troviamo Hannah Sohn, Blake Freeman, Eric Ritter, Jason Freeley, Maliaka Bell, Roland Garcia, Brooke Sheffer, Varda Appleton, Caesar James, Shelly Skandrani, Makha Mthembu, Marissa Floro, Kalina McCreery, Mara Hopewell, Bryan Stamp, Daniella Mora-Balbo.
Tra i compositori abbiamo William Hoshal, Gabriel Hans Durst, James Wakefield, Miriam Mayer; mentre per il trucco e gli effetti speciali c'è Joe Castro.
Il lungometraggio è stato definito come "Una discesa nella follia incredibilmente coinvolgente e terrificante… 9 Ways to Hell è oscuro, contorto e snervante!"
"Ogni storia è inquietante… Film davvero efficace!".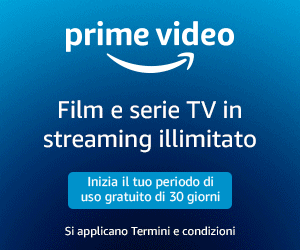 Netflix        News        Serie TV        Film        Amine        
Apple        Android        Tecnologia        Prime Video        Offerte        Disney+
Seguici su Facebook      Twitter      Pinterest
Seguici su Telegram: Netflix, Offerte Amazon Prime, Prime Video