Baby Boss 2 – Affari di famiglia arriva in streaming in esclusiva su Amazon Prime Video. Il secondo film del 2021 vede Ted Templeton tornare al suo passato di Baby Boss.
Baby Boss 2 – Affari di famiglia è un film d'animazione del 2021 di Dreamworks diretto da Tom McGrath. La pellicola è il seguito di Baby Boss (2017).
Anche se ormai ricco sfondato, Ted Templeton tornerà al suo passato di Baby Boss, ritroverà l'antica rivalità con suo fratello e insieme faranno una scoperta scioccante: a quanto pare, la figlia di Tim, Tina, ha ereditato il lavoro di zio Ted come agente sotto copertura della BabyCorp.
La trama del film Baby Boss 2
Trent'anni dopo la nascita di Ted Templeton Jr., suo fratello Tim vive con sua moglie Carol e le loro due figlie, Tamatha di 8 anni e la neonata Tina.
Il fratello "boss" Ted Jr. è ora un CEO di successo e non ha tempo da trascorrere con la famiglia del fratello, ma invia loro regali sontuosi.
Tamatha ha una tabella di marcia molto intensa a scuola (ad esempio ogni sera ripassa la tavola periodica e conosce il greco antico e la struttura di un motore) e Tim, che vorrebbe sfruttare la propria immaginazione per giocare con lei, e alla quale ha anche raccontato la propria avventura del film precedente (che Tamatha pensa essere una fantasia) si chiede se la figlia non stia perdendo la propria infanzia.
Una notte, riflettendo su ciò, sente qualcosa dalla stanza di Tina: la neonata è un Boss Baby, proprio come Ted una volta, e ha il compito di portare Ted lì per una missione speciale.
Tim rimette la figlia a letto, dubitando che Ted verrà, ma Tina lascia un falso messaggio vocale per lo zio attirandolo a casa dei Templeton…
Baby boss 2 è ora disponibile in streaming su Amazon Prime Video
Il film Baby Boss 2 è disponibile a partire dal 23 aprile 2023 in streaming su Amazon Prime Video. Il film ha durata pari a 1h e 47 minuti.
The Boss Baby: Family Business (noto in altri territori come Baby Boss 2) è una commedia americana animata al computer del 2021 liberamente basata sul libro illustrato del 2010 The Boss Baby e il suo sequel del 2016 The Bossier Baby di Marla Frazee.
Prodotto da DreamWorks Animation e distribuito da Universal Pictures, il secondo capitolo della serie Baby Boss ha ottenuto recensioni miste ma comunque considerato accettabile per bambini.
Il film è stato diretto da Tom McGrath da una sceneggiatura di Michael McCullerse una storia di McGrath e McCullers.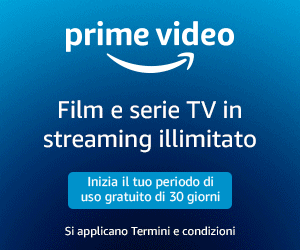 Netflix        News        Serie TV        Film        Amine        
Apple        Android        Tecnologia        Prime Video        Offerte        Disney+
Seguici su Facebook      Twitter      Pinterest
Seguici su Telegram: Netflix, Offerte Amazon Prime, Prime Video