Birds of Paradise – Uccelli del Paradiso è un film drammatico su Amazon Prime Video che racconta di due ragazze e la loro sfida nello sfondare nel mondo del ballo.
Il film si basa sul romanzo del 2019 Bright Burning Stars di AK Small. È interpretato da Kristine Frøseth , Diana Silvers , Caroline Goodall , Eva Lombay e Jacqueline Bisset.
La storia racconta di Kate, un'aspirante ballerina che ha vinto una borsa di studio per una prestigiosa scuola di danza a Parigi. Al suo arrivo, la sua fiducia in sé stessa viene messa alla prova da un'altra ballerina, Marine, che ha perso il fratello.
Dapprima conflittuale, il loro rapporto diventa un'unione competitiva e carica di emozioni, ma minata dalle bugie, mentre rischiano tutto per unirsi all'Opera di Parigi.
Il film Birds of Paradise del 2021 è disponibile in streaming su Amazon Prime Video
Birds of Paradise è un film Amazon Original del 2021 che arriva disponibile in streaming su Prime Video a partire dal 24 settembre 2021.
Le storie sugli adolescenti sono un concentrato di emozioni, aggiungi poi il balletto e la posta in gioco è ancora di più. Soprattutto se le ragazze si sfidano per ottenere l'unico posto disponibile.
Non c'è fase della vita e nessun campo che sia più ad alta pressione, e il balletto classico si basa su standard di perfezione quasi impossibili.
La competizione tra le due giovani donne in questo film è ulteriormente amplificata. Entrambe sono ugualmente impegnate ad essere l'unica ballerina selezionata per unirsi alla compagnia, ma allo stesso tempo sono diverse.
Le due protagoniste del film Uccelli dal Paradiso
Diana Silvers interpreta Kate Sanders, una studentessa che ha una borsa di studio, a corto di soldi, ed è l'unica figlia di un amorevole padre single disposto a fare tutto il necessario per mantenere il suo sogno. È disposta a fare tutto il necessario per lui e per se stessa. Mentre la maggior parte delle ragazze studia danza da quando possono camminare, lei balla solo da cinque anni.
Prima di allora, era un'atleta, il che conferisce alle sue esibizioni di danza molta forza ma forse non tanta tecnica quanto le altre. Non parla francese e non fuma. Gioca secondo le regole nel modo in cui deve farlo qualcuno che è sempre solo un errore per aver perso il suo posto.
La sua concorrente più dura è Martine Durand ( Kristine Froseth ), figlia di genitori ricchi, potenti ed esigenti, ancora profondamente in lutto per la morte di Ollie, suo fratello e compagno di ballo.
I genitori di Martine sono furiosi per diversi motivi e uno è la concorrenza della figlia che è lì solo a causa della borsa di studio che hanno istituito a nome di Ollie. Parla francese, fuma e infrange le regole nel modo in cui le persone con privilegi lo usano per proteggersi dalle conseguenze.
Birds of Paradise presenta una trama intensa e atmosfere intriganti e spettrali, e in media il film ottiene recensioni positive.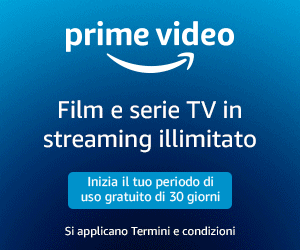 Netflix        News        Serie TV        Film        Amine        
Apple        Android        Tecnologia        Prime Video        Offerte        Disney+
Seguici su Facebook      Twitter      Pinterest
Seguici su Telegram: Netflix, Offerte Amazon Prime, Prime Video