Bones and All è un film horror romantico del 2022 diretto da Luca Guadagnino e ora in streaming su Amazon Prime Video.
Il film da una sceneggiatura di David Kajganich si basa sul romanzo del 2015 Bones & All di Camille DeAngelis.
Il film di Luca Guadagnino vede nel cast Taylor Russell, Timothée Chalamet, Michael Stuhlbarg, André Holland, Chloë Sevigny, David Gordon-Green, Jessica Harper, Jake Horowitz e Mark Rylance.
I due protagonisti sono interpretati da Taylor Russell e Timothée Chalamet. I due attori rivestono i panni di una coppia di giovani cannibali che fuggono insieme durante un viaggio attraverso il paese e sviluppano sentimenti l'uno per l'altro.
Bones and all è la storia del primo amore tra Maren, una ragazza che sta imparando a sopravvivere ai margini della società, e Lee, un solitario dall'animo combattivo.
Si tratta del viaggio on the road di due giovani che, alla continua ricerca di identità e bellezza, tentano di trovare il proprio posto in un mondo pieno di pericoli e che non riesce a tollerare la loro natura.
Il film Bones and All è disponibile in streaming su Amazon Prime Video
Bones and All è un film del 2022 disponibile in streaming su Amazon Prime Video a partire dal
La trama del film Bones and All
Nel 1988 Virginia , l'adolescente Maren Yearly sgattaiola fuori per partecipare a un pigiama party con i suoi compagni di classe, dove morde il dito di una ragazza, recidendolo parzialmente.
Una volta tornata di corsa a casa coperta di sangue, suo padre Frank li trasferisce rapidamente nel Maryland. Poco dopo il diciottesimo compleanno di Maren, Frank la abbandona, lasciandosi dietro dei soldi, il suo certificato di nascita e una cassetta.
Nel nastro racconta la storia del primo episodio cannibalistico di Maren , quando ha ucciso la sua babysitter all'età di tre anni.
Mentre incidenti simili continuavano a verificarsi nel corso degli anni, sebbene Frank aiutasse sua figlia a sfuggire alle conseguenze, diventa sempre più angosciato per la sua apparente mancanza di rimorso.
Conclude così il nastro con la speranza che un giorno imparerà a superare i suoi impulsi. Maren decide così di recarsi in Minnesota, dove sarebbe nata sua madre. Ed è qui che viene a sapere che potrebbe incontrare dei suoi simili…
Bones and All è stato presentato in anteprima mondiale alla 79a Mostra Internazionale d'Arte Cinematografica di Venezia il 2 settembre 2022, dove ha vinto il Leone d'argento per la migliore regia e il Marcello Mastroianni per Russell.
Il film ha ricevuto recensioni positive, con la critica che ha elogiato le interpretazioni di Russell, Chalamet e Rylance, la regia di Guadagino, la cinematografia, la colonna sonora e la fusione dei generi .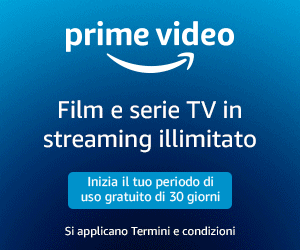 Netflix        News        Serie TV        Film        Amine        
Apple        Android        Tecnologia        Prime Video        Offerte        Disney+
Seguici su Facebook      Twitter      Pinterest
Seguici su Telegram: Netflix, Offerte Amazon Prime, Prime Video