Arriva Carmen Sandiego Stagione 4 dove la ladra provetta che usa le sue abilità a fin di bene e gira per il mondo sabotando i malvagi piani della VILE con l'aiuto di validi aiutanti.
Guarda subito Carmen Sandiego con la stagione 4 su Netflix
Gina Rodriguez e Finn Wolfhard danno voce a questa riedizione animata premiata agli Emmy.
Carmen Sandiego | Trailer ufficiale | Netflix Italia
Nelle nuove avventure dall'innevato Himalaya alle piramidi egiziane, Carmen e i suoi amici cercano di anticipare le mosse della VILE.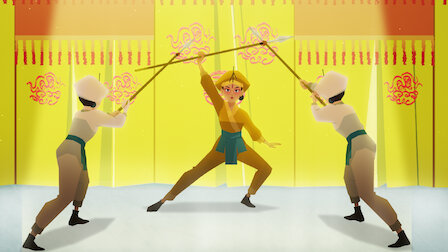 1. Il caso dell'oro di Pechino
La VILE vuole rapire un dignitario che gestisce la più grande riserva aurea della Cina, creando le condizioni per uno scontro acrobatico al teatro dell'opera di Pechino.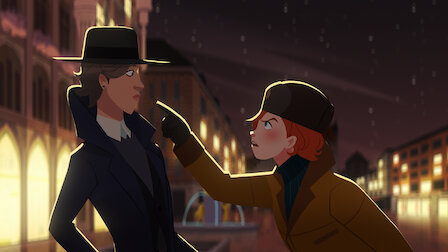 2. Il caso di Ivy malvagia
Mentre Zack resta a casa con Shadowsan, Carmen e Ivy volano in Baviera per rintracciare una crudele nemica e un'ingente quantità di lingotti d'oro rubati.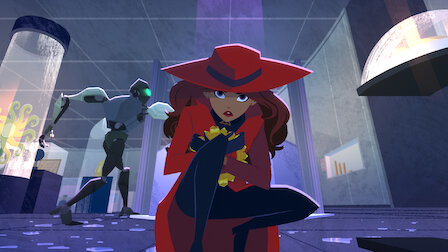 3. Il caso di Roby
Carmen e Ivy combattono contro un robot enorme nel museo di scienze di Singapore. Più tardi una soffiata di Player porta gli amici in Islanda.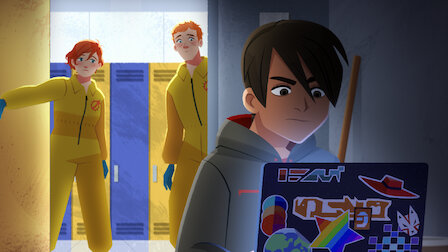 4. Il caso del salvataggio sull'Himalaya
Carmen si dirige verso il nascondiglio della VILE sull'Himalaya per un salvataggio e avrebbe bisogno dell'aiuto di Player… ma lui è impegnato a scuola.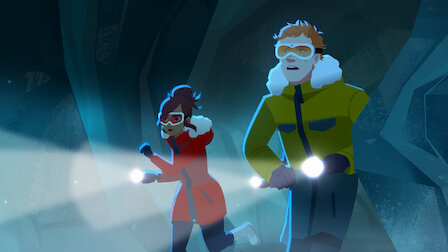 5. Il caso della storia della VILE
Alla ricerca di un antico tesoro, gli amici competono con la VILE per trovare gli indizi dei tre reperti nascosti in luoghi diversi del mondo.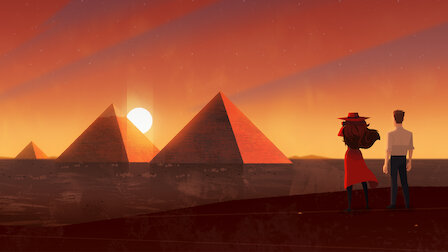 6. Il caso del testo egiziano da decifrare
Jules lavora per decifrare l'ultimo codice e indirizza Carmen alle piramidi di Giza, ma la VILE manda all'aria i loro piani.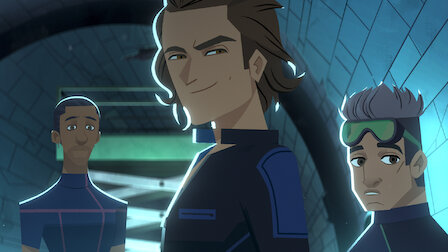 7. Il caso del valzer viennese
Shadowsan, Ivy e Zack volano a Vienna per fermare il prossimo colpo della VILE… sperando in questo modo di ritrovare Carmen.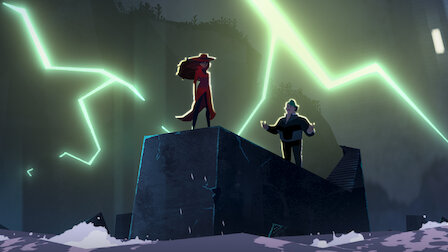 8. Il caso del lato oscuro della Rossa
Mentre si stringe la presa della VILE su Carmen, i suoi amici si uniscono alla ACME per cercare di recuperare l'amica di
Netflix News Serie TV Film Amine
Apple Android Tecnologia Prime Video Offerte
Seguici su Facebook Twitter Pinterest
Seguici su Telegram: Netflix, Offerte Amazon Prime, Prime Video
Prossimamente
Scuola di sopravvivenza: Missione safari
When wild animals escape from a sanctuary, Bear Grylls — and you — must pursue them and secure their protective habitat. An interactive special.
The Sea Beast
La vita di un leggendario cacciatore di mostri marini è stravolta quando una ragazzina sale sulla sua nave e fa amicizia con la bestia più pericolosa di tutte.
The Time It Takes
Lina cambia casa, cerca un nuovo lavoro e fa nuove esperienze nel tentativo di dimenticare il suo primo amore. Con Nadia de Santiago e Álvaro Cervantes.