il nuovo gioco interattivo di Carmen Sandiego: Rubare o non rubare? porta direttamente l'azione è nelle tue mani in questo emozionante speciale interattivo per aiutare Carmen a salvare Zack e Ivy quando la VILE li cattura durante una rapina.
Con:Gina Rodriguez,Finn Wolfhard,Abby Trott
Il Trailer del gioco interattivo di Carmen Sandiego: rubare o non rubare il gioco interattivo ufficiale 2020 Netflix
L'avventura simile a You vs. Wild e a Minecraft: Story Mode, richiede agli spettatori di scegliere come procederà Carmen nella sua fantastica nuova avventura.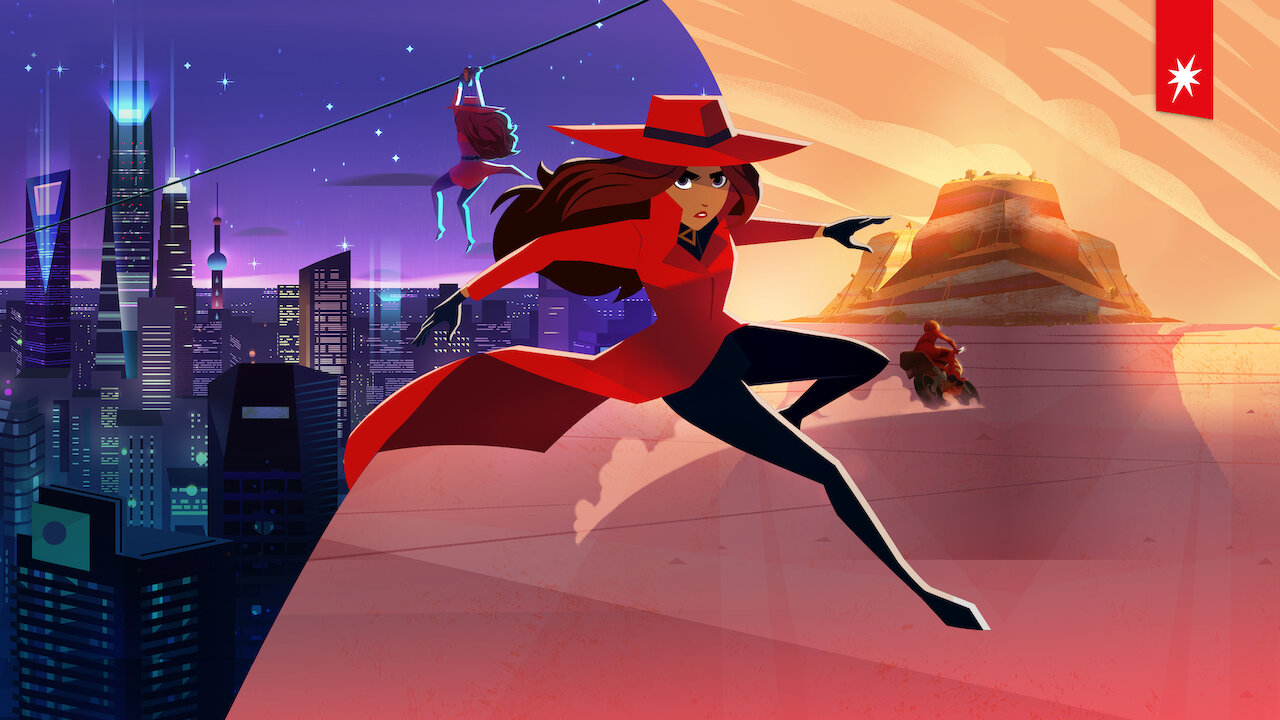 Seguire gli ordini della lega o assistere alla cancellazione della mente dei suoi amici? Se non li salverà in tempo Ivy e Zack potrebbero diventare degli agenti malvagi! Come deciderai di sviluppare la storia?
Toccherà a Carmen, Giocatore e agli spettatori portare a termine la missione. La struttura di questo speciale su Netflix riprende la storia originale di Carmen Sandiego visto nel videogame.
Disponibile su Netflix dal 10 marzo 2020. In Carmen Sandiego: To Steal or Not to Steal, l'iconica spia ha il compito di fare le offerte della Villains International League of Evil (V.I.L.E.) dopo aver catturato il ladro professionista Zack e sua sorella Ivy durante una rapina.
10 marzo 2020 Carmen Sandiego: Rubare o non rubare?
Netflix News Serie TV Film Amine
Apple Android Tecnologia Prime Video Offerte
Seguici su Facebook Twitter Pinterest
Seguici su Telegram: Netflix, Offerte Amazon Prime, Prime Video