Fear The Walking Dead con la stagione 7 arriva in streaming su Amazon Prime Video: i sopravvissuti della "Fine" nucleare di Teddy scopriranno chi sono veramente e di che pasta sono fatti in questo nuovo "Inizio"… anche se questo avverrà a costo di coloro che una volta consideravano familiari.
Ambientata a Los Angeles, in California e successivamente in Messico, le prime tre stagioni di Fear the Walking Dead seguono una famiglia disfunzionale e mista. I membri sono la consulente del liceo Madison Clark, il suo fidanzato insegnante di inglese Travis Manawa, sua figlia Alicia, il suo drogato il figlio tossicodipendente Nick, il figlio di Travis da un precedente matrimonio, Chris, la madre di Chris Liza Ortiz e altri che si uniscono al loro gruppo all'inizio dell'apocalisse zombi.
Devono reinventarsi, apprendere nuove abilità e adottare nuovi atteggiamenti per sopravvivere mentre la civiltà crolla intorno a loro.
A partire dalla quarta stagione, la serie sposta l'attenzione su Morgan Jones, un personaggio della serie originale, che incontra i membri sopravvissuti del gruppo e i nuovi sopravvissuti in Texas.
La stagione 7 di Fear The Walking Dead è disponibile in streaming su Amazon Prime Video
Fear The Walking Dead stagione 7 è disponibile in streaming su Prime Video a partire dal 24 dicembre 2022. La settima stagione si compone di 16 episodi.
Nella settima stagione vediamo che mentre quasi tutto è stato distrutto da testate nucleari, Strand prospera in uno dei pochi luoghi abitabili rimasti. La sua ricerca di sopravvissuti porta ad uno sconosciuto che ha un inatteso legame con il suo passato.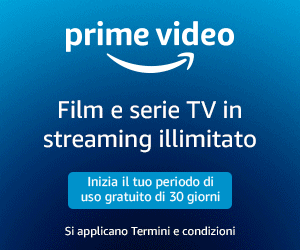 Netflix        News        Serie TV        Film        Amine        
Apple        Android        Tecnologia        Prime Video        Offerte        Disney+
Seguici su Facebook      Twitter      Pinterest
Seguici su Telegram: Netflix, Offerte Amazon Prime, Prime Video