Le giocatrici di una squadra di pallavolo disperse nella foresta sono prese di mira da cacciatori perversi. Per sopravvivere dovranno giocare la partita più pericolosa.
Chi sono i membri del cast di Girls with Balls ?
La commedia horror a tema pallavolo francese presenta un gruppo di talentuose ragazze. Il film è diretto da Olivier Alfonso, il film slasher segue una premessa: una squadra di atlete delle scuole superiori, The Falcons, restano bloccate in un bosco.
Tutto inizia dopo che le adolescenti e il loro allenatore vanno in un ristorante in un'area podunk e sono un po' troppo felici dopo aver vinto alla grande l'ultima partita. Mentre cavalcano e festeggiano ballando sui tavoli, all'improvviso scoppia una rissa.
Quindi, mentre la squadra torna al loro furgone per riposarsi, una banda di gente del posto le accusa ed ha cattive intenzioni. Ed è qui che inizia l'azione del film dell'orrore.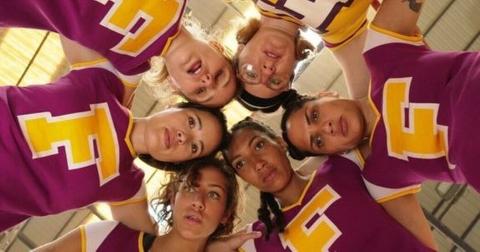 Usano le loro abilità di pallavolo, il lavoro di squadra e la grinta per sopravvivere all'assalto dei redneck che cercano di usarleper una situazione di tipo "Gioco più pericoloso", e proprio come Ice-T in un film basato su quel racconto, cambiano le carte sui loro predatori.
Il film è stato criticato per aver abusato un po' dei stereotipi dei film horror nonostante avesse un cast tutto al femminile.
Il messaggio "potere alle donne" nel film non arriva del tutto a causa di alcune battute / situazioni sessiste, ma le attrici sono elogiate per il loro lavoro nel film.
Nel cast ci sono otto protagoniste principali nel film Girls with Balls. Jeanne, Morgane, Hazuki (che è la capitana della squadra), Dany e Tatiana (che sono amanti), MA, Lise e l'allenatore della squadra, che non sono affatto utili.
Morgane è interpretato da Manon Azem, che sta sfoggiando un invidiabile account Instagram . Ma la quantità di follower che ha non è l'unica cosa impressionante del curriculum online di questa attrice. La sua pagina IMDB racchiude un sacco di crediti per programmi televisivi francesi e sembra che non manchino una di progetti dopo Girls with Balls .
Apple Android Tecnologia Game Netflix