Guy Ritchie's The Covenant è il film d'azione da vedere in esclusiva streaming Amazon Prime Video con protagonisti Jake Gyllenhaal, Dar Salim, Antony Starr.
Il film narra la storia del sergente John Kinley, il quale, durante il suo ultimo periodo di servizio in Afghanistan, si trova insieme all'interprete Ahmed. Quando John viene ferito, Ahmed rischia la sua vita per portarlo in salvo, percorrendo chilometri di terreno impervio.
Il film è interpretato da Jake Gyllenhaal e Dar Salim. La trama segue John Kinley, un sergente delle operazioni speciali dell'esercito americano, e Ahmed, il suo interprete afghano , che combattono i talebani.
La trama del film The Covenant
Nel marzo 2018, durante la guerra in Afghanistan, il sergente maggiore dell'esercito degli Stati Uniti John Kinley e la sua unità subiscono un'imboscata da parte di un attacco bomba su camion orchestrato dai talebani durante un'ispezione di routine dei veicoli a Lashkargah, che costa la vita al suo interprete.
Avendo bisogno di un sostituto, viene presentato ad Ahmed Abdullah, un interprete risoluto ma antipatico, che afferma di svolgere il lavoro solo per soldi.
Durante una missione di cattura sotto copertura, Kinley scopre che Ahmed era precedentemente affiliato ai talebani, ma aveva disertato quando l'organizzazione ha ucciso suo figlio.
Durante un altro raid per verificare la presenza di un possibile deposito di armi dei ribelli, l'unità di Kinley viene attaccata dai rinforzi talebani, che uccidono tutti tranne lui e Ahmed. I due riescono a scappare a piedi, uccidendo diversi combattenti talebani.
Le cose però continuano a non andare bene e anzi volgono al peggio. Tuttavia riescono a scamparla. Quattro settimane dopo, Kinley, rimpatriato a casa sua a Santa Clarita, in California , è completamente all'oscuro di come sia stato salvato…
Il film Guy Ritchie's The Covenant è ora disponibile in streaming su Amazon Prime Video
Guy Ritchie's The Covenant è un film d'azione del 2023 della durata di 2h e 3 minuti disponibile in streaming su Amazon Prime Video a partire dal 27 luglio 2023.
Guarda il trailer del film Guy Ritchie's The Covenant in streaming ita su Amazon Prime Video
The Covenant di Guy Ritchie è un film avvincente e visivamente accattivante che fonde perfettamente azione, suspense ed elementi di misticismo.
Diretto dal maestro della narrazione frenetica, questo film tiene con il fiato sospeso dall'inizio alla fine.
Uno dei maggiori punti di forza del film risiede nel suo cast eccezionale. L'ensemble offre prestazioni encomiabili, portando profondità e autenticità ai rispettivi personaggi. La chimica tra gli attori è palpabile, rendendo le loro relazioni e interazioni autentiche.
Ritchie, noto per il suo stile visivo distinto, infonde al film il suo stile inconfondibile. La cinematografia cattura magnificamente i paesaggi magici, le intense sequenze d'azione e gli intricati momenti di lancio degli incantesimi. Ogni fotogramma sembra meticolosamente realizzato, immergendo il pubblico in un mondo visivamente sbalorditivo in cui realtà e misticismo coesistono.
The Covenant combina senza sforzo emozionanti scene d'azione con momenti di introspezione, permettendo al pubblico di riprendere fiato e riflettere sulle lotte interne dei personaggi. Da vedere!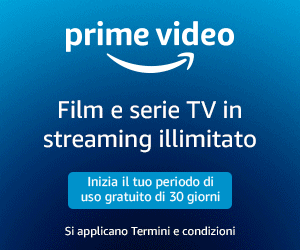 Netflix        News        Serie TV        Film        Amine        
Apple        Android        Tecnologia        Prime Video        Offerte        Disney+
Seguici su Facebook      Twitter      Pinterest
Seguici su Telegram: Netflix, Offerte Amazon Prime, Prime Video