Il film House of Gucci del 2021 ispirato alla storia vera della famiglia a capo dell'impero della moda italiana arriva in streaming su Amazon Prime Video.
House of Gucci è ispirato alla storia della dinastia Gucci, una tra le più celebri nel mondo della moda. Il film racconta di quando Patrizia Reggiani, una ragazza di umili origini, entra a far parte della famiglia.
La sua sfrenata ambizione inizierà ad incrinare i rapporti familiari, innescando una spirale incontrollata di tradimenti, decadenza, vendetta ed infine.. omicidio.
Il film drammatico biografico americano del 2021 è diretto da Ridley Scott e si basa sul libro del 2001 The House of Gucci: A Sensational Story of Murder, Madness, Glamour, and Greed di Sara Gay Forden.
La trama del film House of Gucci
Il film segue Patrizia Reggiani ( Lady Gaga ) e Maurizio Gucci ( Adam Driver ), mentre la loro storia d'amore si trasforma in una lotta per il controllo del marchio di moda italiano Gucci.
Il film inizia nel 1978 con Patrizia Reggiani che lavora come responsabile d'ufficio all'interno della piccola ditta di autotrasporti del padre. Ad una festa, Patrizia incontra Maurizio Gucci , uno studente di giurisprudenza ed erede di una quota del 50% nella maison Gucci tramite il padre Rodolfo.
Patrizia insegue in modo aggressivo il goffo Maurizio, affascinandolo con l'amore. Rodolfo avverte Maurizio che Patrizia cerca solo la ricchezza e dice a Maurizio che diserederà lui se sposa Patrizia.
Maurizio sceglie Patrizia rispetto al suo legame con Gucci, lasciando la famiglia. Patrizia e Maurizio si sposano e Maurizio trova lavoro presso l'azienda di autotrasporti Reggiani. Quando Patrizia rimane incinta, vede in suo figlio una via di riconciliazione familiare…
Il film House Of Gucci è disponibile in streaming su Amazon Prime Video
House of Gucci è un film del 2021 della durata di 2h e 38 minuti. Il film è disponibile in streaming a partire dal 1 agosto 2022.
Nel cast anche Jared Leto , Jeremy Irons , Jack Huston , Salma Hayek e Al Pacino .
Scott voleva girare un film sulla dinastia Gucci dopo aver acquisito i diritti sul libro di Forden nei primi anni 2000.
Il film ha ricevuto recensioni contrastanti da parte della critica che lo ha elogiato le prestazioni del cast, ma ha criticato il tono e il montaggio incoerenti. Gaga e Leto sono stati nominati rispettivamente per il Critics' Choice Award , lo Screen Actors Guild Award e il Satellite Award per la migliore attrice e il miglior attore non protagonista.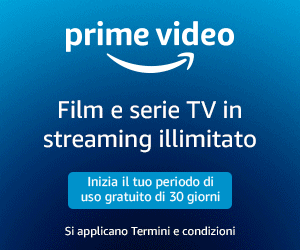 Netflix        News        Serie TV        Film        Amine        
Apple        Android        Tecnologia        Prime Video        Offerte        Disney+
Seguici su Facebook      Twitter      Pinterest
Seguici su Telegram: Netflix, Offerte Amazon Prime, Prime Video