Il film The Gentlemen del 2020 è una commedia d'azione disponibile in esclusiva sulla piattaforma di Amazon Prime Video.
Dallo scrittore e regista Guy Ritchie arriva il film The Gentlemen ( I gentiluomini ), una sofisticata commedia d'azione costellata di star del cinema.
The Gentlemen segue le vicende dell'espatriato americano Mickey Pearson (Matthew McConaughey) che ha costruito un impero della marijuana altamente redditizio a Londra.
Quando viene fuori la voce che sta cercando di incassare per sempre dal business, innesca complotti, schemi, corruzione e ricatto nel tentativo di rubargli il dominio.
Troviamo un cast di ensemble pieno di star del cinema che include Charlie Hunnam, Henry Golding, Michelle Dockery, Jeremy Strong, Eddie Marsan, Colin Farrell e Hugh Grant.
Il film The Gentlemen arriva in streaming su Amazon Prime Video in esclusiva
The Gentlemen è un film del 2020 della durata di 1h e 53 minuti arriva nuovamente disponibile in streaming su Amazon Prime Video a partire dal 14 dicembre 2021. Guarda il trailer del film!
La trama del film The Gentlemen
Il film ci presenta la storia di Mickey Pearson. Mickey è un americano trapiantato a Londra che ha costruito un impero basato sul traffico di marijuana.
Quando si sparge la voce che vorrebbe vendere e ritirarsi dagli affari si scatena un putiferio. Iniziano una serie di sabotaggi, ricatti e corruzioni, il tutto nel tentativo di sottrargli i suoi lucrosi affari. Ma lui non è disposto a ritirarsi in buon ordine.
Il film ha debuttato all'inizio del 2020 e nonostante la diffusione del COVID ha ottenuto un gran successo al botteghino. Le recensioni sono più che positive: un film da vedere!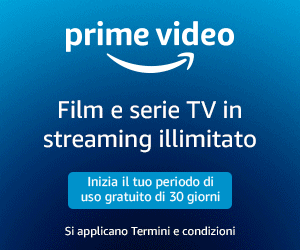 Netflix        News        Serie TV        Film        Amine        
Apple        Android        Tecnologia        Prime Video        Offerte        Disney+
Seguici su Facebook      Twitter      Pinterest
Seguici su Telegram: Netflix, Offerte Amazon Prime, Prime Video