Dal cineasta premio Emmy Rudy Valdez (The Sentence), Imagine Documentaries e Disarming Films è in arrivo We Are: The Brooklyn Saints, un documentario in quattro parti sul programma di football giovanile nel cuore del quartiere disagiato di East New York, a Brooklyn. 
Creato per ragazzi tra i 7 e i 13 anni, il programma Brooklyn Saints più che uno sport è una famiglia e un'occasione per aprire nuove porte.
We Are: The Brooklyn Saints | Official Trailer | Netflix
Tramite riprese in stile verità la serie ci immerge nel mondo del football dei Brooklyn Saints e della comunità su cui poggia, narrando le storie personali di giovani atleti motivati e del sistema di supporto rappresentato da allenatori e genitori.
Nel corso di una stagione la forza dei Saints emergerà sul campo e fuori, tra vittorie e perdite sia personali che atletiche. Schietti e autentici, i bisogni dell'adolescenza traspaiono in tempo reale mentre i ragazzi si impegnano nella ricerca di un futuro migliore.
We Are: The Brooklyn Saints è una produzione Imagine Documentaries e Disarming Films. I produttori esecutivi sono Brian Grazer, Ron Howard, Amy Berg, Sara Bernstein e Justin Wilkes, mentre il cineasta premio Emmy Rudy Valdez fa da regista, produttore esecutivo e direttore della fotografia.
Netflix        News        Serie TV        Film        Amine        
Apple        Android        Tecnologia        Prime Video        Offerte
Seguici su Facebook      Twitter      Pinterest
Seguici su Telegram: Netflix, Offerte Amazon Prime, Prime Video
Episodi We Are: The Brooklyn Saints Stagione 1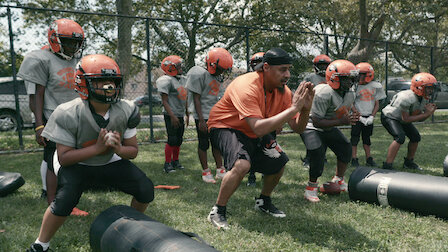 1. Benvenuto nei Saints, ragazzo
Allenatori e team dei Saints preparano i giocatori instillando in loro i valori del lavorare sodo e del cameratismo.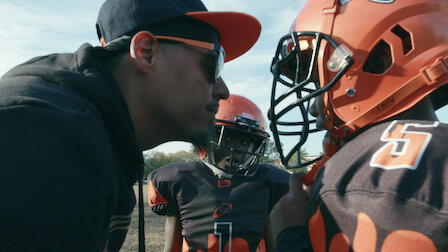 2. Chi mi guarda le spalle?
L'allenatore Gawuala fa di tutto per il team, nonostante le difficoltà fuori dal campo. Giocatori, genitori e coach affrontano i rischi fisici presentati dallo sport.
3. Tale figlio, tale padre
D-Lo cerca di resistere nonostante le difficoltà emotive. Kenan vuole un futuro al di là del football. Il team si prepara per un viaggio in Florida.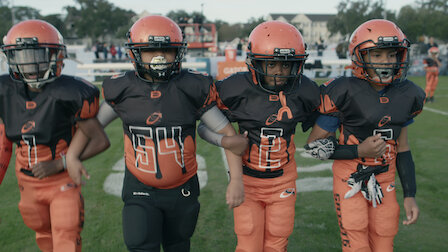 4. Avanti decisi decisi
I Saints vanno in Florida per rafforzare il loro rapporto e per gareggiare. Kenan sceglie la scuola superiore. Gawuala inizia un nuovo capitolo della sua vita.