Inside the dream è un film documentario dedicato a Bulgari, una delle maison più grandi dell'alta gioielleria, con Chiara Ferragni, ora in streaming su Amazon Prime Video.
Una delle più grandi maison di alta gioielleria ha accettato di aprire le porte alle nostre telecamere. Partiremo per un viaggio esclusivo attraverso le fasi della creazione dell'alta gioielleria.
Dalle gemme mozzafiato al red carpet, dal sogno alla magnifica realtà. Nel primo docu-film di questo genere, Bulgari dà accesso senza filtri alla Maison di Alta Gioielleria.
Inside the dream film documentario
Fai un viaggio "Dentro il sogno" e scopri una storia di passione, maestria e l'incessante ricerca della meraviglia. Regia di Matthieu Menu Prodotto da Terminal 9 Con Lucia Silvestri (Direttore Creativo Gioielli Bulgari), Zendaya, Lalisa alias LISA, Priyanka Chopra Jonas, Chiara Ferragni e Lily Aldridge.
Dalla ricerca delle gemme più pure in India, alle collaborazioni con celebrità influenti come Zendaya. Una scoperta unica dei segreti dell'alta gioielleria.
Inside the dream è disponibile in streaming su Amazon Prime Video
Il film documentario Inside the dream è disponibile in streaming su Amazon Prime Video a partire dal 6 settembre 2022. Il film ha durata pari a circa 1 ora.
Dopo il grande successo del primo libro Bvlgari, l'azienda ha fondato un dipartimento del patrimonio. Lentamente e costantemente hanno riacquistato grandi gioielli e hanno costruito un team stellare di specialisti.
Per la celebrazione del 125 ° anniversario dell'azienda nel 2009, Bvlgari ha allestito la sua prima mostra personale in un museo. Da quella presentazione iniziale di successo, il ritmo nel Dipartimento del patrimonio è aumentato considerevolmente con qualsiasi numero di mostre museali in tutto il mondo.
Il film documentario è dedicato invece a scoprire la storia di questa grande azienda.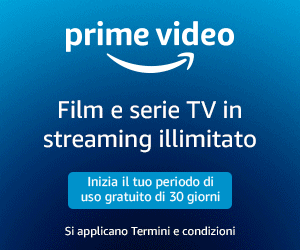 Netflix News Serie TV Film Amine
Apple Android Tecnologia Prime Video Offerte Disney+
Seguici su Facebook Twitter Pinterest
Seguici su Telegram: Netflix, Offerte Amazon Prime, Prime Video