Il film La scelta del destino è una commedia romantica in streaming su Amazon Prime Video in cui in una strana svolta degli eventi, il destino spinge due sconosciuti, Margot (Emma Roberts) e Griffin (Thomas Mann) insieme alla vigilia di Capodanno.
La commedia romantica americana del 2022 èdiretta da Maryus Vaysberg da una sceneggiatura di Tiffany Paulsen. Si tratta di un remake del film televisivo sovietico del 1976 The Irony of Fate.
Questa commedia romantica è la storia di due sconosciuti che credono nell'amore, ma sembrano non riuscire mai a trovarne il vero significato. In un folle susseguirsi di eventi, il destino mette l'uno sulla strada dell'altro durante un movimentato capodanno, e ne derivano commedia e caos.
Il film La scelta del destino arriva disponibile in streaming su Amazon Prime Video
La scelta del destino è un film del 2022 che arriva disponibile in streaming su Amazon Prime Video a partire dal 16 dicembre 2022. Il film ha durata di 1h e 40 minuti.
La trama del film La scelta del destino
Margot Hayes, agente immobiliare, e Griffin Reed, avvocato, vivono in case molto simili. Il 30 dicembre, Margot spera di essere proposta dal suo ragazzo Kip, in modo che possa andare al matrimonio di sua sorella fidanzata. Tuttavia, quando ciò non accade, se ne va.
Nel frattempo, nello stesso ristorante, Griffin cerca di fare la proposta alla sua ragazza, l'influencer Clementine. Ma, insiste che lo faccia per lei pubblicamente la notte successiva.
Poi si ubriaca di giorno con i suoi amici e quando gli ordinano un taxi, danno all'autista l'indirizzo sbagliato: quello di Margot, che tra l'altro è molto simile al suo.
Griffin, aprendo la porta con la chiave lasciata sotto il vaso di fiori di Margot, nota che il gatto ha un aspetto diverso e l'appartamento ha un aspetto strano. Ma non se ne accorge perchè ubriaco e si addormenta. Ma da lì a poco arriva Margot. E i due si incontrano..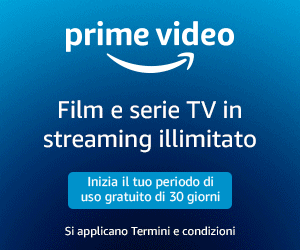 Netflix News Serie TV Film Amine
Apple Android Tecnologia Prime Video Offerte Disney+
Seguici su Facebook Twitter Pinterest
Seguici su Telegram: Netflix, Offerte Amazon Prime, Prime Video