La serie The Originals arriva in streaming su Amazon Prime Video con le cinque stagioni che la compongono. The Originals è la storia intrisa di elementi soprannaturali ispirata a The Vampire Diaries.
La serie si concentra sulla famiglia dei vampiri originali e sul pericolo ibrido vampiro/lupo mannaro, Klaus Mikaelson, che fa ritorno al quartiere francese di New Orleans – città che ha aiutato a costruire secoli prima.
The Originals è uno spin-off di The Vampire Diaries e si tratta della prima espansione della serie televisiva del franchise basata sulla serie madre. La serie segue l'ibrido vampiro-lupo mannaro Klaus Mikaelson mentre lui e la sua famiglia vengono coinvolti nella politica soprannaturale del quartiere francese di New Orleans.
La serie The Originals è in streaming su Amazon prime Video
Le prime cinque stagioni della serie arrivano in streaming su Amazon Prime Video a partire dal 12 agosto 2022.
The Originals come spin-off di The Vampire Diaries
The Originals è incentrato su tre dei fratelli Mikaelson: Klaus ( Joseph Morgan ), Elijah ( Daniel Gillies ) e Rebekah ( Claire Holt ). La famiglia Mikaelson è anche comunemente conosciuta come "gli Originali" perché sono i primi vampiri mai esistiti. Klaus è il figlio di una strega e di un lupo mannaro , e la sua ricerca per liberare la sua natura ibrida è stata descritta in dettaglio in The Vampire Diaries.
Il primo episodio della serie ha anche rivelato che il lupo mannaro Hayley (Phoebe Tonkin ), con la quale Klaus ha avuto un'avventura di una notte da ubriaco nella stagione 4 di The Vampire Diaries, è incinta di suo figlio, il primo ibrido in assoluto.
Klaus, ELijah, Hayley e Rebekah sono tutti introdotti in The Vampire Diaries come parte del cast principale o ricorrente della stagione 3 o 4 a differenza dell'altro cast di The Originals che non viene introdotto fino al pilot della backdoor o più avanti nella serie.
La trama della serie The Originals
La serie inizia con i fratelli Mikaelson che tornano nella città di New Orleans per la prima volta dal 1919, dove anche una Hayley incinta si è stabilita ed è catturata dalle streghe che la usano per manipolare Klaus e aiutarli contro il pugno di ferro di Marcel.
Avendo originariamente costruito il quartiere francese, erano stati costretti ad abbandonarlo quando erano fuggiti dal loro padre vendicativo, Mikael, che desiderava ucciderli tutti e porre fine alla specie di vampiri che considerava innaturali e malvagi ( Sebastian Roché ).
In loro assenza, l'ex protetto e figlio adottivo di Klaus e l'ex amante di Rebekah, Marcel ( Charles Michael Davis ), hanno preso in carico il quartiere francesecome autoproclamato re.
Klaus decide che devono sconfiggere Marcel e riavere la città che un tempo apparteneva a loro, proteggendo la loro città da una guerra in corso tra vampiri, licantropi e streghe.
La trama della prima stagione della serie
La prima stagione descrive come nascerà la mistica figlia di Klaus e parla delle minacce da cui gli Originali insieme devono tenerla al sicuro. La prima stagione ci descrive anche la guerra tra vampiri, streghe e licantropi.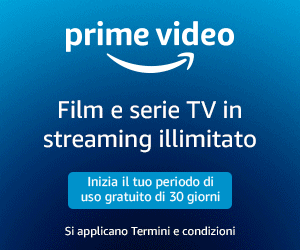 Netflix        News        Serie TV        Film        Amine        
Apple        Android        Tecnologia        Prime Video        Offerte        Disney+
Seguici su Facebook      Twitter      Pinterest
Seguici su Telegram: Netflix, Offerte Amazon Prime, Prime Video