The Scandal è una serie thriller politico che arriva in streaming su Amazon Prime Video. La serie vede come protagonista Kerry Washington e si concentra sulla società di gestione delle crisi di Olivia Pope.
Lo spettacolo si svolge a Washington, DC e si concentra sulla società di gestione delle crisi di Olivia Pope, Olivia Pope & Associates (OPA), e sul suo staff. Oltre a questo al personale della Casa Bianca e sulla scena politica circostante.
La serie creata da Shonda Rhimes, è andata in onda su ABC dal 5 aprile 2012 al 19 aprile 2018, per 124 episodi in sette stagioni.
La trama della serie The Scandal
La prima stagione di Scandal ha presentato Olivia Pope ( Kerry Washington ) e i vari membri del suo studio. Inoltre, ha presentato il presidente degli Stati Uniti, Fitzgerald Grant III ( Tony Goldwyn ) e il suo capo di stato maggiore Cyrus Beene ( Jeff Perry ).
La stagione si concentra sulle vite dei membri del team, sul rapporto tra Olivia e il Presidente (il suo ex datore di lavoro) e sul mistero che circonda il coinvolgimento di Amanda Tanner ( Liza Weil ) con la Casa Bianca , tra gli altri casi che il team ha risolto.
The Scandal la serie completa con le sette stagioni è disponibile su Amazon Prime Video
La serie completa con le prime 7 stagioni di The Scandal è disponibile in streaming in italiano su Amazon Prime Video. La prima stagione si compone di soli 7 episodi, mentre le restanti da un numero variabile da 16 a 22 episodi.
Il cast della serie The Scandal
Oltre a Kerry Washington, lo spettacolo presenta Tony Goldwyn nei panni di Fitzgerald Grant III, il presidente degli Stati Uniti, in seguito ex presidente, e il principale interesse amoroso di Olivia. Darby Stanchfield nei panni di Abby Whelan, un'assistente dell'OPA (in seguito ribattezzata Quinn Perkins & Associates o QPA).
C i sono anche l'ex segretario stampa della Casa Bianca e capo del personale; Katie Lowes nei panni di Quinn Perkins, ex assistente dell'OPA e poi capo del QPA; Guillermo Diaznei panni di Huck, un ex agente di un'agenzia di spionaggio chiamata B613 e assistente del QPA.
Jeff Perry invece riveste il ruolo di Cyrus Beene, l'ex capo di stato maggiore della Casa Bianca sotto Grant e successivamente vicepresidente degli Stati Uniti sotto Mellie Grant; Joshua Malina nel ruolo di David Rosen, il procuratore generale.
Bellamy Young nei panni di Mellie Grant, l'ex First Lady, ex senatrice e poi presidente degli Stati Uniti dopo Grant; Scott Foley nei panni di Jake Ballard, il Direttore della NSA e l'interesse amoroso secondario di Olivia.
Poi troviamo Cornelius Smith Jr. nei panni di Marcus Walker, un attivista per i diritti civili, che era un assistente dell'OPA e addetto stampa della Casa Bianca; Joe Mortoncome Eli "Rowan" Pope, il padre di Olivia ed ex capo della B613; e George Newbern nei panni di Charlie, un ex agente B613 che in seguito diventa membro del QPA.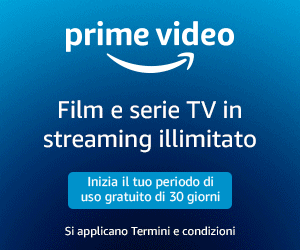 Netflix        News        Serie TV        Film        Amine        
Apple        Android        Tecnologia        Prime Video        Offerte        Disney+
Seguici su Facebook      Twitter      Pinterest
Seguici su Telegram: Netflix, Offerte Amazon Prime, Prime Video