Lamborghini: The Man Behind the Legend – Interpretato da Frank Grillo, Gabriel Byrne e Mira Sorvino, questo emozionante film biografico ad alta velocità rivela il sogno di un uomo di realizzare l'auto più veloce del mondo e battere il rivale Enzo Ferrari.
Un film drammatico biografico americano del 2022 scritto e diretto da Robert Moresco e interpretato da Frank Grillo nei panni dell'imprenditore italiano Ferruccio Lamborghini. È stato distribuito in sale selezionate negli Stati Uniti il ​​18 novembre 2022 da Lionsgate e ora arriva su Prime Video.
Lamborghini: The Man Behind the Legend segue "la lunga vita dell'iconico imprenditore, dalla produzione di trattori all'inizio della sua carriera, alla creazione di veicoli militari durante la seconda guerra mondiale, e poi alla progettazione e costruzione delle auto Lamborghini che alla fine hanno definito la sua profonda eredità".
Il 29 dicembre 2015 è stato annunciato che Ambi Media Group stava sviluppando un lungometraggio basato sulla vita della casa automobilistica italiana Ferruccio Lamborghini. La società prevedeva di gestire i diritti di vendita in tutto il mondo del film attraverso il suo braccio Ambi Distribution.
L'11 maggio 2017, è stato riferito che Michael Radford avrebbe diretto il film da una sceneggiatura di Robert Moresco basata sulla biografia di Tonino Lamborghini su suo padre intitolata Ferruccio Lamborghini.
A settembre 2021 iniziò la produzione a Roma e in Emilia-Romagna, con Gabriel Byrne, Mira Sorvino, Romano Reggiani, Fortunato Cerlino e Giorgio Cantarini si uniscono al cast.
Regia: Bobby Moresco
Interpreti: Frank Grillo, Mira Sorvino, Gabriel Byrne
Genere: Drammatici, Sport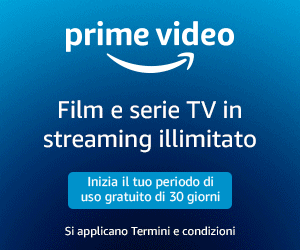 Netflix        News        Serie TV        Film        Amine        
Apple        Android        Tecnologia        Prime Video        Offerte        Disney+
Seguici su Facebook      Twitter      Pinterest
Seguici su Telegram: Netflix, Offerte Amazon Prime, Prime Video