La stagione 2 della serie Le avventure di Snoopy arrivano in streaming sulla piattaforma di Apple Tv+.
Il cane più iconico del mondo è pronto per il suo primo piano. Immergiti in nuove avventure con il beagle che balla allegramente, vola in alto e sogna in grande, a cui si uniscono il migliore amico Woodstock e il resto della banda dei Peanuts.
I fan dei Peanuts in tutto il mondo oltre che all'arrivo di nuovi episodi dello Show di Snoopy possono anche aspettarsi due nuovissimi speciali dei Peanuts in arrivo su Apple TV+.
Tra questi infatti ci saranno "It's the Small Things, Charlie Brown", un nuovo speciale originale per celebrare la Giornata della Terra. Questo speciale avrà una canzone originale del cantautore americano Ben Folds. Lo speciale arriverà in anteprima il 15 aprile.
Mentre ci sarà anche uno speciale chiamato "To Mom (and Dad), With Love", che verrà lanciato venerdì 6 maggio, giusto in tempo per la domenica della festa della mamma.
Le avventure di Snoopy stagione 2 arrivano in streaming su Apple Tv+
La stagione 2 della serie animata Le avventure di Snoopy arriva in streaming su Apple Tv+ a partire da venerdì 11 marzo 2022. La seconda stagione si compone di 6 episodi da 20 minuti.
Inoltre presto su Apple TV+ grazie alla sua partnership con WildBrain ci saranno i classici titoli dei Peanuts, tra cui "Charlie Brown's All Stars!", "You're Not Elected, Charlie Brown", "She's a Good Skate, Charlie Brown", "It's Flashbeagle, Charlie Brown" e "La riunione di Snoopy".
La raccolta antologica ha già fatto il suo debutto in streaming il 4 marzo su Apple TV+.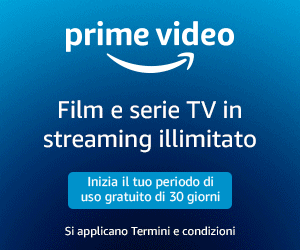 Netflix News Serie TV Film Amine
Apple Android Tecnologia Prime Video Offerte Disney+
Seguici su Facebook Twitter Pinterest
Seguici su Telegram: Netflix, Offerte Amazon Prime, Prime Video