Lupin III: The First la commedia d'animazione in 3D del 2020 è in streaming su Amazon Prime Video. Il film si basa sul franchise di Lupin the Third creato da Monkey Punch, a cui il film è dedicato.
Il film è scritto e diretto da Takashi Yamazaki, ed è stato animato da Marza Animation Planet e TMS Entertainment.
Lupin III The First è ambientato alla fine degli anni '60 dell'era Shōwa. Vediamo come il film segue il ladro gentiluomo Arsène Lupin III e il suo equipaggio a Parigi e in Brasile per trovare il luogo in cui si trova il diario di Bresson, un tesoro che nemmeno il nonno di Lupin, Arsène Lupin , non è riuscito a catturare.
Si scatena così una battaglia per il diario meccanico mentre anche un gruppo di cacciatori di tesori nazisti guidati da Lambert e Geralt è in corsa per rubarlo, con il premio che chi decifra il suo mistero sarà il proprietario di un'enorme fortuna.
Il film del 2020 Lupin III The First è disponibile in streaming su Amazon Prime Video
Il trailer del film Lupin III The First in streaming ita.
Lupin III: The First è uscito nelle sale in Giappone il 6 dicembre 2019. Il film ha ottenuto il plauso della critica, con elogi rivolti alla trama, alle performance vocali, alla fedeltà al materiale originale e, in particolare, all'animazione. Molti hanno ritenuto che la serie fosse passata bene alla CGI, lodando il livello di dettaglio e la fluidità
La trama del film Lupin III The First
Nella Francia occupata dai tedeschi, l'archeologo professor Bresson affida alla sua famiglia il suo diario pesantemente intrappolato e un amuleto contenente la chiave del libro.
Si presume che il diario sia la guida a un immenso tesoro chiamato "Eclipse", che un gruppo di nazisti che lavorano per Ahnenerbe sta cercando.
Bresson viene ucciso dai tedeschi in arrivo; la sua famiglia fugge, ma viene inseguita dal professor Lambert di Ahnenerbe, e finisce in un incidente automobilistico a cui sopravvive solo la figlia piccola. Lambert ruba l'amuleto, ma non riesce a trovare il diario, che è andato perso durante l'inseguimento.
Negli anni '60 il diario riappare durante una mostra commemorativa in onore di Bresson. Lupin III cerca di rubare il libro, come suo nonno aveva tentato senza successo prima di lui, solo per essere sventato prima da una giovane donna travestita da guardia giurata, poi da Fujiko; viene quindi arrestato dall'ispettore Zenigata.
Sulla strada per la prigione, Lupin viene lanciato dai suoi amici Jigen e Goemone e si intrufola nella casa della falsa guardia di sicurezza, una potenziale studentessa di archeologia di nome Laetitia Lambert…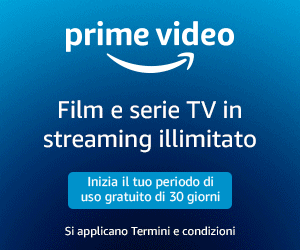 Netflix        News        Serie TV        Film        Amine        
Apple        Android        Tecnologia        Prime Video        Offerte        Disney+
Seguici su Facebook      Twitter      Pinterest
Seguici su Telegram: Netflix, Offerte Amazon Prime, Prime Video