Old è un'agghiacciante film thriller di M Night Shyamalan ora in streaming su Amazon Prime Video. Il visionario regista ha proposto un nuovo intrigante e misterioso thriller su una famiglia che durante una vacanza in una località tropicale scopre che la spiaggia appartata dove si stanno rilassando li sta facendo invecchiare rapidamente… riducendo le loro intere vite ad un solo giorno.
Il film è interpretato da un notevole cast internazionale che include il vincitore del Golden Globe Gael García Bernal (Mozart in the Jungle), Vicky Krieps (Il filo nascosto), Rufus Sewell (L'uomo nell'alto castello), Ken Leung (Star Wars: Episode VII — Il risveglio della Forza), Nikki Amuka-Bird (Jupiter – Il destino dell'universo), Abbey Lee (Lovecraft Country), Aaron Pierre (Krypton), Alex Wolff (Hereditary), Embeth Davidtz (Millennium – Uomini che odiano le donne), Eliza Scanlen (Piccole Donne), Emun Elliott (Star Wars: Episode VII — Il risveglio della Forza), Kathleen Chalfant (The Affair) and Thomasin McKenzie (Jojo Rabbit).
La trama del film Old
Guy e Prisca Cappa, marito e moglie, si recano in un resort tropicale con i figli piccoli Trent di 6 anni e Maddox di 11 come ultima vacanza in famiglia prima del divorzio.
Il piccolo fa subito amicizia con il nipote del direttore del resort con cui inventa un alfabeto segreto. Su consiglio del direttore, la famiglia visita una spiaggia isolata vicino a una riserva naturale.
La spiaggia è occupata anche dal rapper Mid-Size Sedan, dalla coppia sposata Jarin e Patricia Carmichael, dal chirurgo Charles e dalla sua famiglia composta dall'anziana madre Agnes, della moglie Chrystal e dalla loro bambina Kara.
La tragedia colpisce la vacanza del gruppo quando scopre il cadavere della compagna di Mid-Size Sedan, e in breve tempo anche Agnes muore improvvisamente.
Ben presto si verificano strani eventi, tra cui i tre bambini che crescono ad una velocità impressionante e diventano improvvisamente adolescenti.
Il gruppo si rende conto che la spiaggia li sta rapidamente invecchiando, facendo trascorrere loro circa un anno intero ogni 30 minuti, con il conseguente deterioramento della loro salute. Notano anche che almeno un membro di ogni famiglia ha una patologia medica importante.
Il gruppo inizia a tentare di andarsene, anzi scappare dall'isola..
Il film Old (2021) è disponibile in streaming su Amazon Prime Video
Old è un film thriller del 2021 che arriva disponibile in streaming su Prime Video a partire dal 3 marzo 2023. Il film ha durata pari a 1h e 48 minuti.
Genere: Thriller
Cast: Gael García Bernal, Vicky Krieps, Rufus Sewell, Ken Leung, Nikki Amuka-Bird, Abbey Lee, Aaron Pierre, Kathleen Chalfant, Alexa Swinton, Nolan River, Kylie Begley, Embeth Davidtz, Eliza Scanlen, Alex Wolff, Emun Elliott, Thomasin McKenzie
Il pubblico si è diviso nella visione di questo film: o è stato amato oppure no. Non ci sono state via di mezzo.
Regista: M. Night Shyamalan
Scritto da: M. Night Shyamalan, basato sulla graphic novel Sandcastle di Pierre Oscar Lévy e Frederik Peeters
Produttori: M. Night Shyamalan, Ashwin Rajan, Marc Bienstock
Produttore esecutivo: Steven Schneider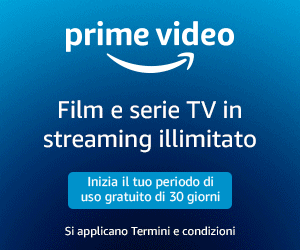 Netflix        News        Serie TV        Film        Amine        
Apple        Android        Tecnologia        Prime Video        Offerte        Disney+
Seguici su Facebook      Twitter      Pinterest
Seguici su Telegram: Netflix, Offerte Amazon Prime, Prime Video