Parks and Recreation la serie completa della sitcom mockumentary di satira politica arriva in streaming su Amazon Prime Video. La serie è andata in onda sul canale americano NBC dal 2009 al 2015 per ben 125 episodi.
La serie vede Amy Poehler nei panni di Leslie Knope , una vivace burocrate di medio livello nel dipartimento dei parchi di Pawnee , una città immaginaria dell'Indiana .
L'ensemble e il cast di supporto presentano Rashida Jones nel ruolo di Ann Perkins , Paul Schneider come Mark Brendanawicz , Aziz Ansari come Tom Haverford , Nick Offerman come Ron Swanson , Aubrey Plaza come April Ludgate , Chris Pratt come Andy Dwyer , Adam Scott come Ben Wyatt , Rob Lowe come Chris Traeger , Jim O'Heir come Garry "Jerry" Gergich , Retta come Donna Meagle e Billy Eichner come Craig Middlebrooks.
Amy Poehler è Leslie Knope, una funzionaria di medio livello presso il dipartimento «Parks and Recreation» di Pawnee, in Indiana, responsabile per la manutenzione dei parchi pubblici.
Nel tentativo di abbellire la città (e fare carriera) Leslie se la prende con burocrati arroccati, vicini eccentrici ed esaltati monotematici che sfruttano ai propri fini la macchina della giustizia.
La prima stagione della serie Parks and Recreation
La prima stagione è incentrata su Leslie Knope , la vicedirettrice del dipartimento dei parchi e delle attività ricreative nella città immaginaria di Pawnee, nell'Indiana .
L'infermiera locale Ann Perkins chiede che la fossa di costruzione accanto alla sua casa creata da un condominio abbandonato venga riempita dopo che il suo ragazzo, Andy Dwyer , è caduto e si è rotto entrambe le gambe.
Leslie promette di trasformare la fossa in un parco, nonostante la resistenza del direttore dei parchi Ron Swanson , un libertario anti-governativo .
L'urbanista Mark Brendanawicz – per il quale Leslie nutre sentimenti romantici – insiste pragmaticamente sul fatto che il progetto non è realistico a causa del governoburocrazia , ma tuttavia convince segretamente Ron ad approvare il progetto.
Leslie e il suo staff, compreso il suo assistente Tom Haverford e la stagista April Ludgate , cercano di incoraggiare l'interesse della comunità per il progetto dei box, ma incontrano resistenza.
La serie Parks and Recreation in streaming in italiano su Amazon Prime Video
Parks and Recreation è una serie di ben sette stagioni che arriva disponibile in streaming su Prime Video a partire dal 1 settembre 2022.
Curiosità sulla serie e critica
Gli scrittori hanno svolto ricerche sulla politica locale della California per la serie e si sono consultati con urbanisti e funzionari eletti. Leslie Knope ha subito grandi cambiamenti dopo la prima stagione , in risposta al feedback del pubblico secondo cui il personaggio sembrava poco intelligente e "stupido".
Lo staff di sceneggiatori ha incorporato gli eventi attuali negli episodi, come la chiusura del governo a Pawnee ispirata dalla crisi finanziaria globale della vita reale del 2007-2008 .
Poi i personaggi politici della vita reale hanno fatto dei cameo negli episodi successivi come John McCain , Michelle Obama e Joe Biden .
Parks and Recreation faceva parte della programmazione " Comedy Night Done Right " della NBC durante il blocco del giovedì sera in prima serata. La serie ha ricevuto recensioni contrastanti durante la sua prima stagione (anche per via dei confronti con The Office , una sitcom prodotta anche da Daniels e Schur).
Ma dopo un riavvicinamento al tono di The Office e al suo formato, la seconda e le successive stagioni sono state ampiamente acclamate.
Un episodio speciale di riunione è andato in onda il 30 aprile 2020.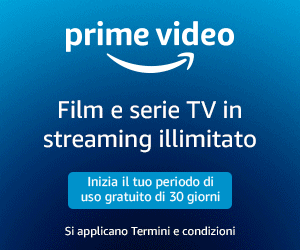 Netflix        News        Serie TV        Film        Amine        
Apple        Android        Tecnologia        Prime Video        Offerte        Disney+
Seguici su Facebook      Twitter      Pinterest
Seguici su Telegram: Netflix, Offerte Amazon Prime, Prime Video