Il film Perfect Addiction del 2023 è in streaming su Amazon Prime Video e si tratta dell'adattamento cinematografico del popolare romanzo di Tan.
Il romanzo Perfect Addiction è nato su Wattpad, dove ha attirato un devoto seguito di fan. Visto il successo la storia è stata trasposta in un film. I personaggi sono Sienna, Kayden e Jax portati in vita dagli attori Kiana Madeira , Ross Butler e Matthew Noszka.
Il film è l'adattamento del popolare romanzo rosa di Claudia Tan. La storia racconta di Sienna Lane (Kiana Madeira) un'allenatrice di successo di MMA scopre che il suo ragazzo Jax (Matthew Noszka), il campione in carica di lotta clandestina MMA, la sta tradendo con sua sorella.
Sienna pianifica la sua vendetta decidendo di allenare l'unico uomo in grado di battere Jax: il suo acerrimo rivale Kayden (Ross Butler).
Il film Perfect Addition è disponibile in streaming su Amazon Prime Video
Perfect Addiction (2023) è disponibile in streaming sulla piattaforma di Prime Video a partire dal 24 marzo 2023. Il film ha durata pari a 1h e 37 minuti.
Perfect Addiction è un triangolo angoscioso che potrebbe conquistare il pubblico mentre Sienna, Jax e Kayden mostrano quanto può essere sottile il confine tra amore e odio.
I fan del libro e i fan del genere, in generale, sicuramente saranno entusiasti di questa nuova aggiunta sul catalogo di Prime Video.
Il cast del film
Perfect Addiction vede Kiana Madeira nei panni di Sienna. Madeira è meglio conosciuta per aver interpretato Deena nella trilogia di Fear Street di Netflix . Ha anche interpretato Nora nella serie di film After.
Al fianco di Madeira nei panni di Kayden c'è Ross Butler di 13 Reasons Why. Butler, oltre a interpretare Trevor nella serie di film To All the Boys di Netflix, interpreta anche Eugene adulto nei film di Shazam e ha doppiato il leader di Spine in Raya e l'ultimo drago.
A interpretare il cattivo ragazzo di Sienna, l'ex Jax, c'è Matthew Noszka. Noszka è già apparsa nelle campagne di modella Nike, ha interpretato il ruolo di Jackson nello show della Fox Star e ha interpretato JP nel film Netflix Let it Snow , basato sull'omonimo libro scritto da John Green , Lauren Myracle e Maureen Johnson . .
Il ruolo della sorella di Sienna, Cara, è interpretato da Bree Winslow . Winslow ha interpretato Callie nella serie Stereoscope di CryptTV ed è apparso anche come personaggio di sfondo in Euphoria e in un episodio di Bosch .
Anche Nicholas Duvernay e Manu Bennett interpretano ruoli secondari. Potresti ricordare Duvernay del recente film romantico Purple Hearts e le sue apparizioni nella serie Bel-Air. Bennett è già stato visto nella serie Spartacus dove interpretava Crixus e nella serie della CW Arrow dove interpretava Slade/Deathstroke.
La trama del film Perfect Addiction
Basato sull'omonimo romanzo, Perfect Addiction segue Sienna Lane, una brillante allenatrice di boxe, la cui vita perfetta va in pezzi dopo aver sorpreso il suo fidanzato, il campione di arti marziali miste, Jax, a dormire con sua sorella.
Alla disperata ricerca di vendetta, Sienna decide di addestrare il rivale di Jax, Kayden, ei due legano per il reciproco desiderio di vedere Jax umiliato sul ring. Questo piano apparentemente semplice si complica però quando Sienna e Kayden iniziano a sviluppare sentimenti reciproci.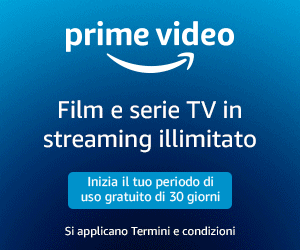 Netflix        News        Serie TV        Film        Amine        
Apple        Android        Tecnologia        Prime Video        Offerte        Disney+
Seguici su Facebook      Twitter      Pinterest
Seguici su Telegram: Netflix, Offerte Amazon Prime, Prime Video