Disponibile la stagione 4 di F is for Family su Netflix. Segui la famiglia Murphy negli anni '70, quando i ragazzi giravano liberamente, la birra scorreva a fiumi e il rapporto tra uomo e TV era inscindibile.
Guarda subito la stagione 4 di F is for Family su Netflix
Kevin Michael Richardson (Rosie) ha ricevuto una candidatura all'Emmy come Miglior doppiatore.
Mentre Frank è alle prese con una visita indesiderata del padre, Sue scopre un corso New Age di preparazione al parto e i figli esplorano nuove personalità.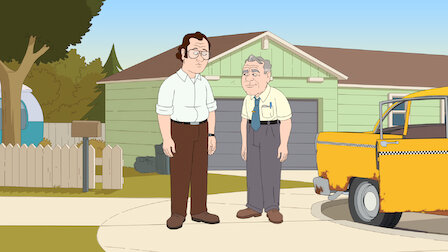 Padre confessore
Una visita a sorpresa di suo padre, con cui non ha rapporti da tempo, fa perdere le staffe a Frank, che trova rifugio in confessionale.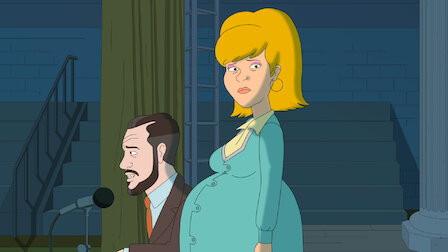 Niente è impossibile
Nella serata del rientro a scuola, Frank ha alcuni flashback della sua recita scolastica, mentre Sue lotta per far entrare Kevin nel programma speciale "Luci spente".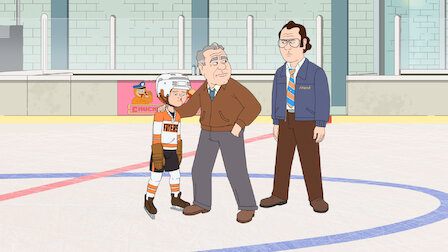 Portami un dente
Frank fa di tutto per mantenere le promesse fatte a Bill e Maureen. Vic ha una brutta sorpresa quando torna a lavorare alla stazione radio.
Altri dettagli
Guarda offline Disponibile per il download Generi Sitcom, Commedie TV, Serie TV americane Caratteristiche. Cinico, Ammiccante
Cast Bill Burr Laura Dern Justin Long Debi Derryberry Haley Reinhart Sam Rockwell Mo CollinsTrevor Devall Phil Hendrie David Koechner Kevin Michael RichardsonVince Vaughn

Netflix        News        Serie TV        Film        Amine        
Apple        Android        Tecnologia        Prime Video        Offerte
Seguici su Facebook      Twitter      Pinterest
Seguici su Telegram: Netflix, Offerte Amazon Prime, Prime Video
Prossimamente
Hoops
In questa serie animata, uno sboccato allenatore di basket del liceo è certo di poter conquistare le divisioni superiori imprimendo una svolta alla sua pessima squadra.
Julie and the Phantoms
La giovane Julie realizza la sua passione per la musica e per la vita aiutando i Phantoms, un trio di fantasmi, a creare la band che non erano mai riusciti a diventare.
City of Ghosts
Una ragazza scopre i segreti della sua città comunicando direttamente con i fantasmi che vi abitano.