Sword Art Online Progressive: Aria of a Starless Night (2022) è un film d' azione e avventura animato di fantascienza giapponese che si basa sui romanzi light novel Sword Art Online: Progressive scritti da Reki Kawahara e illustrati da abec.
Questi romanzi fungono da rivisitazione ampliata di Sword Trama di Aincrad di Art Online. Questo è il secondo film, dopo Sword Art Online The Movie: Ordinal Scale.
Il film descrive la storia dell'incontro tra Kirito e Asuna, coprendo gli eventi al primo piano di Aincrad, in particolare la lotta iniziale di Asuna per far fronte alle realtà del suo nuovo mondo.
Il giorno in cui indossò il NerveGear, Asuna Yuuki era solo una studentessa del terzo anno che non aveva mai toccato un videogioco prima.
Il 6 novembre 2022 viene lanciato il primo VRMMORPG al mondo, Sword Art Online, ma i giocatori si trovano improvvisamente intrappolati all'interno del gioco, quando il Game Master li priva di qualsiasi modo per disconnettersi.
Il film Sword Art Online: Progressive – Aria of a Starless Night è in streaming su Amazon Prime Video
Sword Art Online: Progressive – Aria of Starless Night è disponibile in streaming in italiano su Amazon Prime Video dal 1 ottobre 2022. Il film ha durata pari a 1h e 37 minuti.
La trama del film Sword Art Online: Progressive – Aria of Starless Night
Nel 2022, Akihiko Kayaba crea un gioco di ruolo online multiplayer di massa in realtà virtuale (VRMMORPG) chiamato Sword Art Online ( SAO ).
Come illustrato nel primo volume di Sword Art Online: Progressive serie di light novel, il NerveGear è un dispositivo Full Dive di seconda generazione sviluppato da un'azienda chiamata Argus, con Kayaba come creatore.
Ha un'unica interfaccia che copre l'intera testa del giocatore. Controlla la coscienza del giocatore reindirizzando i segnali del cervello al NerveGear, in modo che possano sperimentare e controllare i loro personaggi di gioco con la mente senza alcun movimento fisico.
Dispone di una propria batteria e di un trasmettitore a microonde elettromagnetico ad alta frequenza. Successivamente viene rivelato che il tentativo di rimuovere il NerveGear causerà la distruzione del cervello utilizzando potenti microonde.
Il 6 novembre 2022, 10.000 giocatori accedono a SAO per la prima volta, solo per scoprire che non sono in grado di disconnettersi dal gioco.
Kayaba si rivela per dire ai giocatori che devono battere tutti i 100 piani di Aincrad, l'enorme castello d'acciaio che è l'ambientazione di SAO se vogliono sfuggire al gioco.
Solo allora sarebbero in grado di disconnettersi. Morire all'interno del gioco o farsi rimuovere con la forza il NerveGear dalla testa farà sì che il loro cervello venga distrutto dal NerveGear, uccidendoli così anche nella vita reale.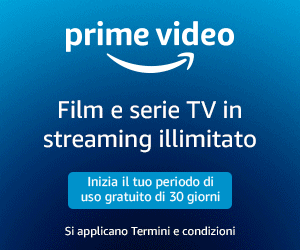 Netflix        News        Serie TV        Film        Amine        
Apple        Android        Tecnologia        Prime Video        Offerte        Disney+
Seguici su Facebook      Twitter      Pinterest
Seguici su Telegram: Netflix, Offerte Amazon Prime, Prime Video