The Big Bang Theory stagione 12: arriva finalmente in streaming anche su Amazon Prime Video la stagione finale della serie sitcom creata da Chuck Lorre e Bill Prady.
Lo spettacolo originariamente era incentrato su cinque personaggi che vivevano a Pasadena, in California: Leonard Hofstadter ( Johnny Galecki ) e Sheldon Cooper ( Jim Parsons ), entrambi fisici al Caltech , che condividono un appartamento.
Poi c'era Penny ( Kaley Cuoco ), una cameriera e aspirante attrice che vive dall'altra parte del corridoio; e gli amici e colleghi di Leonard e Sheldon, altrettanto geek e socialmente imbarazzanti, l'ingegnere aerospaziale Howard Wolowitz ( Simon Helberg ) e l' astrofisico Raj Koothrappali ( Kunal Nayyar).
Nel corso del tempo, i personaggi secondari sono stati promossi a ruoli da protagonista, tra cui la neuroscienziata Amy Farrah Fowler ( Mayim Bialik ), la microbiologa Bernadette Rostenkowski ( Melissa Rauch ) e il proprietario del negozio di fumetti Stuart Bloom ( Kevin Sussman ).
La serie ha ricevuto recensioni contrastanti durante le prime stagioni, ma nonostante ciò la serie è stata una tra quelle più viste negli Stati Uniti per varie stagioni. Nel 2017, la serie ha generato una serie prequel, Young Sheldon , basata sul personaggio di Parsons Sheldon Cooper.
Nel marzo 2017, la CBS ha rinnovato la serie per altre due stagioni, portando il suo totale a dodici. Il 22 agosto 2018, la CBS e la Warner Bros. Television hanno annunciato ufficialmente che la dodicesima stagione sarebbe stata l'ultima della serie.
Ciò è derivato dalla decisione di Jim Parsons di lasciare la serie alla fine della stagione dodici se lo spettacolo fosse stato rinnovato per una tredicesima stagione.
La stagione 12 di The Big Bang Theory arriva disponibile in streaming su Amazon Prime Video
The Big Bang Theory stagione 12 è disponibile in streaming su Amazon Prime Video a partire dal 1 gennaio 2022. La dodicesima stagione si compone di 24 episodi da 20 minuti.
La stagione 12 di The Big Bang Theory
Nella stagione 11 di The Big Bang Theory Sheldon e Amy pianificano un matrimonio, Howard e Bernadette affrontano la notizia a sorpresa di un'altra gravidanza.
Poi Leonard e Penny si chiedono se anche loro dovrebbero fare un grande passo avanti, e Raj trova nuova fiducia in se stessi come continua a cercare quello.
Nella nuova stagione vediamo Sheldon e Amy andare in luna di miele, iniziando da Legoland California e poi viaggiando a New York City. L'insistenza di Sheldon nel programmare le loro relazioni coniugali sottolinea Amy è evidente.
Dice che lo fa solo per ricordare a se stesso di essere intimo con lei, compromettendo la situazione con il fatto che lei non possa decidere nulla.
Intanto Leonard e Penny scoprono il signor Larry Fowler ( Teller ) nell'appartamento di Sheldon e Amy che si nasconde da sua moglie ( Kathy Bates ). Leonard nota parallelismi nel suo stesso matrimonio, e così offende Penny. Leonard si scusa e Penny convince la signora Fowler a dare una pausa al marito.
La dodicesima stagione propone ancora tante risate e ci accompagna al gran finale con un doppio episodio che conclude la serie di The Big Bang Theory.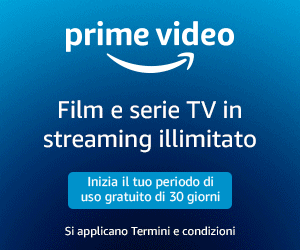 Netflix        News        Serie TV        Film        Amine        
Apple        Android        Tecnologia        Prime Video        Offerte        Disney+
Seguici su Facebook      Twitter      Pinterest
Seguici su Telegram: Netflix, Offerte Amazon Prime, Prime Video