La prima stagione della serie animata The Boys Diabolical arriva in streaming solo su Amazon Prime Video: uno spin-off con storie uniche e originali.
Amazon ha deciso di scandagliare a fondo le pieghe più invisibili dell'universo di THE BOYS con "DIABOLICO!". Si tratta di una serie antologica animata di otto episodi.
Ogni episodio sembrerà come appena spremuto da alcune tra le menti più folli, confuse e maniacali che in qualche modo lavorano ancora nel mondo dello spettacolo.
Quando gli Amazon Studios hanno annunciato l'intenzione di adattare la serie a fumetti di supereroi di Garth Ennis e Darick Robertson The Boys, pochi credevano che una serie live-action potesse fornire una traduzione fedele della saga volgare e ultraviolenta del fumetto di superumani famosi impazziti.
La serie Prime Video ha prodotto due stagioni che sono state elogiate dalla critica.
The Boys Diabolical è disponibile in streaming su Prime Video
La serie animata The Boys Diabolical è disponibile in streaming su Amazon Prime Video in italiano a partire dal 4 marzo 2022. La prima stagione si compone di 8 episodi da 14 minuti.
L' universo pieno di sesso e sangue di The Boys ottiene ora il suo primo progetto spin-off con The Boys Presents: Diabolical. La serie antologica animata offre una serie di racconti ambientati all'interno e attorno alla narrativa centrale dello show da un team creativo sorprendentemente costellato di star.
Nel corso di otto storie autonome, Diabolical offre qualcosa per ogni variazione dei fan di The Boys , sia che stiano cercando un tuffo nella mitologia dello show, una storia drammatica con un peso emotivo o una storia sciocca.
The Boys: Diabolical non è il tipico progetto spin-off che siamo abituati a vedere. Le storie presentate nella serie non sembrano storielle di contorno e di scarto, ma piuttosto storie completamente formate che, nella maggior parte dei casi, si adattano meglio a un formato più unico rispetto al serie live-action.
Gli otto capitoli di Diabolical sono variegati. Si va dall'episodio ispirato ai Looney Tunes Laser Baby's Day Out al tranquillamente sentimentale (secondo gli standard di The Boys ) John e Sun-Hee e il racconto prequel in espansione della tradizione One Plus One Equals Two.
Le singole storie si sentono distinte nel loro stile di animazione, tono e relazione, condividendo solo i loro brevi tempi di esecuzione, che non superano mai i 15 minuti ciascuno.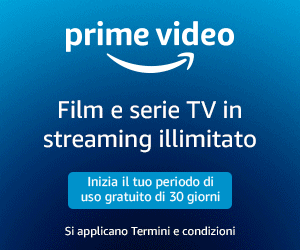 Netflix        News        Serie TV        Film        Amine        
Apple        Android        Tecnologia        Prime Video        Offerte        Disney+
Seguici su Facebook      Twitter      Pinterest
Seguici su Telegram: Netflix, Offerte Amazon Prime, Prime Video