The Disastrous Life of Saiki K. Netflix: Lo studente di seconda liceo Kusuo Saiki ha giurato da bambino che avrebbe tenuto nascoste le sue capacità psichiche, ma la vita è dura quando si hanno le sue doti.
Un viaggio tra amici va storto quando un evento catastrofico minaccia la città di Oshimai, mettendo a rischio l'esistenza di Kusuo e degli abitanti del Giappone.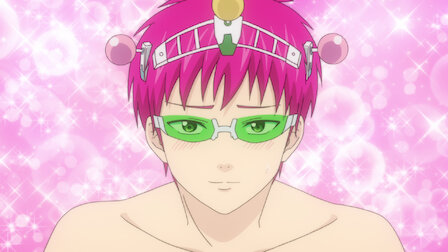 Con l'imminente fine della scuola, Kusuo e i suoi compagni parlano dei progetti dopo il diploma. Kusuke fa perdere al ragazzo il controllo del suo corpo.
Kusuo non riesce a impedire ai suoi amici di scegliere una destinazione problematica per le vacanze. Più tardi, si trova di fronte a un vulcano che sta per eruttare.

The Disastrous Life of Saiki K.: Reawakened | Official Trailer | Netflix
Essere un esper sembra bello in TV, ma nella vita di Saiki Kusuo da adolescente normale è un vero ostacolo. Il manga di successo della commedia ritorna in una nuova serie anime!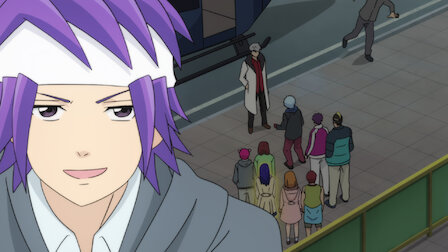 Apple Android Tecnologia Game Netflix Prime Video Offerte
Seguici su Facebook – Twitter – Pinterest
Seguici su Telegram: Netflix, Offerte Amazon Prime, Prime Video

Scarica la nostra App
Prossimamente DASH & LILY
Tra il cinico Dash e l'ottimista Lily nasce una vorticosa storia d'amore natalizia grazie a note scambiate su un taccuino che i due lasciano in diversi punti di New York.
The Gift
Una pittrice di Istanbul inizia un viaggio alla scoperta di sé, svelando segreti universali su un sito archeologico in Anatolia e i suoi legami con il proprio passato.

Il vicino
Javier, un ventenne alle prese con l'età adulta e con la sua ragazza, diventa inaspettatamente un supereroe. Tratta dai fumetti di Santiago García e Pepo Pérez.

ARASHI's Diary -Voyage-
Vent'anni dopo il debutto, segui la popolare band Arashi in una nuova avventura che ti farà scoprire la vita, il talento e il successo dei suoi membri.