The Gaelic King (2017) è un film fantasy d'avventura storico in streaming su Amazon Prime Video ambientato nella scozia dell'800 d.C.
Nella Scozia dell'800 d.C. durante le guerre scozzesi, il re guierriero Alpin mac Eachdach torna nelle sue terre per riappropriarsi del suo legittimo trono.
Quando suo fratello minore viene catturato, Alpin inizia ad inseguire i rapitori addentrandosi in una foresta oscura. Ma un'antica presenza malefica è lì ad attenderlo.
La trama del film The Gaelic King
Ambientato nei secoli bui della Scozia dell'800 d.C., The Gaelic King racconta la storia del giovane re guerriero Alpin mac Eachdach.
Quando la sua famiglia viene brutalmente attaccata e uccisa da un rivale re dei Pitti, Alpin e il suo fratellino Finn sono gli unici a fuggire.
Alpin giura di tornare un giorno, cercare vendetta sui Pitti e riconquistare il regno gaelico di Dalriata. Dieci anni dopo Alpin e Finn, travestiti da civili, si imbattono nell'insediamento di facciata di una comunità oppressa dalle misteriose "Ombre" oscure.
Quando Finn viene catturato dalle Ombre, Alpin deve partire per una caccia che lo metterà alla prova fino ai limiti e gli insegnerà cosa significa essere re.
The Gaelic King è disponibile in streaming su Amazon Prime Video
Il film Gaelic King del 2017 arriva disponibile in streaming su Amazon Prime Video a partire dal . Il film ha durata di 1h e 32 minuti.
Non è un film dal grande budget e questo purtroppo si vede. Il film ha ottenuto recensioni poco sufficienti.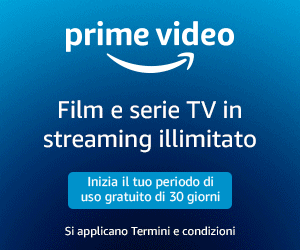 Netflix        News        Serie TV        Film        Amine        
Apple        Android        Tecnologia        Prime Video        Offerte        Disney+
Seguici su Facebook      Twitter      Pinterest
Seguici su Telegram: Netflix, Offerte Amazon Prime, Prime Video