The Good Doctor stagione 4 arrivano in streaming su Amazon Prime Video gli episodi della serie di fiction medica con Shaun Murphy, un giovane chirurgo autistico.
The Good Doctor è una serie televisiva americana basata sull'omonima serie sudcoreana del 2013. L'attore Daniel Dae Kim ha notato la serie originale e ha acquistato i diritti per la sua società di produzione.
La serie è stata sviluppata per ABC da Sony Pictures Television e Kim con David Shore, creatore del medical drama della Fox Dottor House.
La serie segue Shaun Murphy, un giovane chirurgo autistico con la sindrome del savant della piccola città di Casper, nel Wyoming. Il giovane ha avuto un passato travagliato. Si trasferisce a San Jose, in California, per lavorare presso il prestigioso San Jose St. Bonaventure Hospital.
La stagione 4 di The Good Doctor arriva disponibile in streaming su Amazon Prime Video
La quarta stagione della serie The Good Doctor arriva disponibile in streaming in italiano a partire dal 1 gennaio 2022. La stagione 4 si compone di 20 episodi da 40 minuti circa.
La trama della stagione 4 di The Good Doctor
La terza stagione di The Good Doctor si è conclusa con la volontà che Shaun e Lea non possano fare coppia. All'inizio dello show, Shaun ha finalmente chiarito come si sentiva per lei, presentandosi alla sua porta e confessando il suo amore.
Mentre Lea lo respinge in quel momento, nel finale si presenta fuori dove era stato intrappolato all'interno di un birrificio allagato. Quando Shawn ne esce vivo, lei lo bacia e confessa di provare lo stesso per lui.
Tuttavia, nella quarta stagione dello spettacolo, l'ultimo trailer suggerisce che ci sarà ancora una certa distanza tra la coppia. Durante il giorno, Shaun viene poi visto al telefono con Lea mentre gli dice che le manca.
Shaun poi dice: "Amo Lea ma non possiamo stare insieme. Voglio che tutto questo finisca". Però in verità è tutto da vedere. Il fatto è che il vero motivo per cui sono separati potrebbe essere a causa delle restrizioni che il coronavirus COVID-19 che sono state imposte su di loro.
Infatti la nuova stagione della serie vedrà l'arrivo della pandemia COVID-19. Nel trailer vediamo Shaun e il team in prima linea ad affrontare la pandemia. Il primo episodio parlerà di come è stata la vita per i medici dell'ospedale St Bonaventura durante il periodo più cruciale della lotta al virus.
Per un riepilogo anche delle altre trame e del finale della terza stagione leggi anche: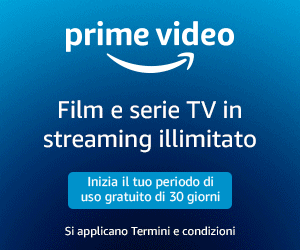 Netflix        News        Serie TV        Film        Amine        
Apple        Android        Tecnologia        Prime Video        Offerte        Disney+
Seguici su Facebook      Twitter      Pinterest
Seguici su Telegram: Netflix, Offerte Amazon Prime, Prime Video