Il film The Killer: A Girl Who Deserves to Die è un film d'azione sudcoreano che arriva in streaming su Amazon Prime Video.
Il film è diretto da Choi Jae-hoon, con Jang Hyuk come protagonista. È un adattamento di un popolare romanzo The Kid Merites to Die scritto da Bang Jin-ho.
Bang è un sicario che ha deciso di ritirarsi. La sua fidanzata gli fa una richiesta: prendersi cura di Kim, la figlia della sua amica mentre loro saranno in vacanza. Bang accetta a malincuore. Kim non è una cattiva ragazza, ma scelte sbagliate la mettono nei guai.
Ma i suoi rapitori si ritroveranno a dover affrontare qualcosa di più grande di loro, quando Bang si fa vivo per riportarla a casa.
La trama del film The Killer
Bang Ui-gang è un assassino in pensione che si è stabilito con sua moglie, Hyeon-soo. Un giorno, Hyeon-soo dice a Ui-gang che sta andando in vacanza a Jeju insieme alla sua migliore amica, e le viene affidata la cura della diciassettenne Kim Yoon-ji, la figliastra della sua migliore amica.
Sebbene all'inizio riluttante, Ui-gang alla fine si arrende. Dopo aver mandato via Hyeon-soo e la matrigna di Yoon-ji durante il giorno, Ui-gang va a prendere Yoon-ji a Hongdae di notte e torna a casa dopo averle detto di stare dalla sua amica casa per qualche giorno.
Più tardi a casa, viene svegliato dalla chiamata di Yoon-ji e va immediatamente a cercarla, solo per rendersi conto in seguito di essere ingannato da lei. Infuriato, Ui-gang torna a casa e se ne va anche se si è guardato indietro vedendo Yoon-ji andare via in bicicletta, con molti altri.
Ui-gang decide di tornare indietro per trovarla, riuscendo a rintracciare la sua eventuale posizione attraverso un dispositivo di localizzazione, che ha messo in precedenza nel suo portafoglio.
Trovandola minacciata da diversi delinquenti, guidati da Sung-yeon, Ui-gang li picchia e riporta Yoon-ji a casa. La notte successiva, Ui-gang e Yoon-ji stanno tornando a casa, passando per lo stesso posto dove ha picchiato i delinquenti.
Viene fermato dal detective Lee Young-ho, che gli dice che c'è un caso di omicidio nella sede, e poi lo lascia andare.
Il film The Killer (2022) è disponibile in streaming su Amazon Prime Video
The Killer è un film d'azione del 2022 che arriva disponibile in streaming su Prime Video a partire dal 26 ottobre 2022. Il film ha durata pari a 1h 31 minuti.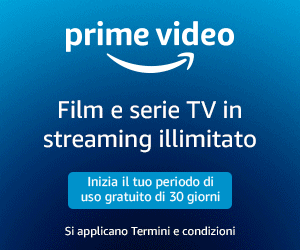 Netflix News Serie TV Film Amine
Apple Android Tecnologia Prime Video Offerte Disney+
Seguici su Facebook Twitter Pinterest
Seguici su Telegram: Netflix, Offerte Amazon Prime, Prime Video