In questo nuovo film The Last Days of American Crime su Netflix un rapinatore si unisce a un piano per un ultimo e leggendario furto, prima che il governo attivi un segnale in grado di alterare la mente mettendo fine al crimine.
Guarda subito The Last Days of American Crime su Netflix
Edgar Ramírez recita in questo dinamico thriller tratto dalla graphic novel creata da Rick Remender e Greg Tocchini.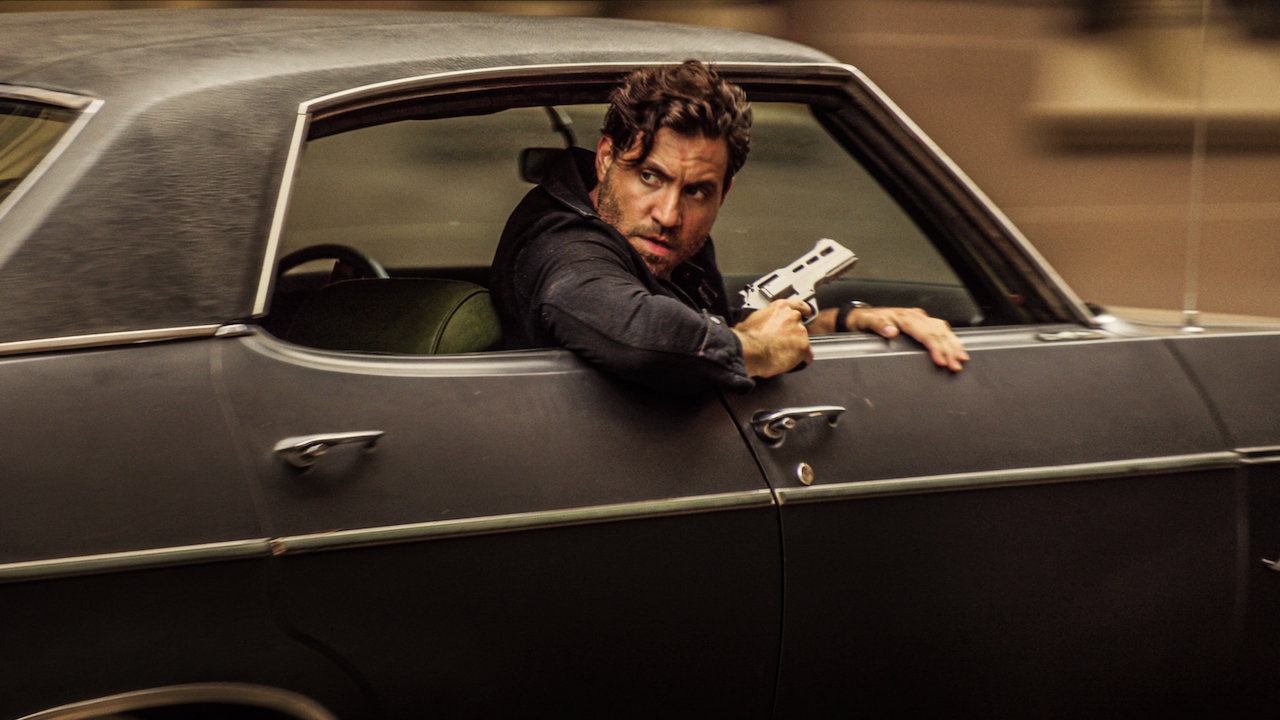 Come risposta finale al terrorismo e alla criminalità, il governo degli Stati Uniti ha in programma di trasmettere un segnale che rende impossibile a chiunque commettere consapevolmente atti illeciti.
Graham Bricke (Edgar Ramírez), un criminale in carriera che non è mai stato in grado di raggiungere il punteggio più alto, si unisce al famoso progenitore del gangster Kevin Cash (Michael C. Pitt) e all'hacker del mercato nero Shelby Dupree (Anna Brewster), per commettere la rapina del secolo e l'ultimo crimine nella storia americana prima che il segnale si spenga.
Basato sul Radical Publishing Graphic Novel creato da Rick Remender e Greg Tocchini, il film è diretto da Olivier Megaton, scritto da Karl Gajdusek, prodotto da Jesse Berger, pga, Jason Michael Berman, pga e Barry Levine, con Anche Patrick Bergin e Sharlto Copley sono co-protagonisti.
Generi
Film crime,Crime action,Crime drama,Azione e avventura,Thriller d'azione,Crime action e avventura,Drammi,Drammi politici,Film indipendenti,Azione e avventura indipendente,Fantascienza e fantasy,Cyberpunk,Fantascienza e fantasy d'azione,Thriller di fantascienza
Caratteristiche
Crudo,Suspense,Avvincente
Netflix        News        Serie TV        Film        Amine        
Apple        Android        Tecnologia        Prime Video        Offerte
Seguici su Facebook      Twitter      Pinterest
Seguici su Telegram: Netflix, Offerte Amazon Prime, Prime Video