The North Sea il film norvegese del 2021 in streaming su Amazon Prime Video racconta una storia su una catastrofe. Il film è diretto da John Andreas Andersen da una sceneggiatura di Lars Gudmestad e Harald Rosenløw Eeg.
Tra le curiosità c'è che il film ha vinto la categoria per i migliori effetti visivi al Premio Amanda 2022. In totale, è stato nominato per sette premi prima della cerimonia, inclusa la categoria per il miglior cinema norvegese.
Alla vigilia di Natale del 1969, il governo norvegese annunciò una notizia che avrebbe cambiato la Norvegia per sempre. La giornata ha segnato l'inizio dell'era petrolifera norvegese e un'avventura economica senza pari.
La trama del film The North Sea
Nel 1969, il governo norvegese annuncia qualcosa che cambierà per sempre la Norvegia: la costruzione di una delle più grandi piattaforme petrolifere offshore del mondo. Dopo cinquant'anni anni di estrazioni petrolifere però, la piattaforma crolla drammaticamente.
Quando i ricercatori cercano di scoprire cosa è successo, si rendono conto che questo è solo l'inizio di qualcosa di ancora più serio.
L'avventura petrolifera norvegese prende una svolta drammatica. Una piattaforma petrolifera crolla improvvisamente fuori dal giacimento di Ormen Lange. I ricercatori stanno cercando disperatamente di trovare la soluzione all'evento apparentemente inspiegabile.
Il film The North Sea è disponibile in streaming su Amazon Prime Video
The North Sea è un film del 2022 che arriva disponibile in streaming su Prime Video a partire dal 21 novembre 2022. Il film ha durata pari a 1h e 41 minuti.
La Norvegia trattiene il fiato quando si scopre che l'incidente è solo l'inizio di qualcosa che diventerà molto più grave.
Un dramma umano di vita e morte inizia quando migliaia di lavoratori petroliferi vengono improvvisamente intrappolati su piattaforme attraverso il Mare del Nord. La più grande operazione di salvataggio nella storia norvegese è un dato di fatto.
Sofia (Kristine Kujath Thorp) si ritrova nel mezzo di questo caos. È una giovane imprenditrice che lavora con robot subacquei altamente avanzati.
Insieme al suo collega Arthur (Rolf Kristian Larsen), deve rischiare tutto in una disperata battaglia contro il tempo, quando si scopre che l'amante di Sofia è intrappolato in una piattaforma rotta sotto la spumeggiante superficie del mare.
The North Sea è una nuova grande produzione norvegese. Nel ruolo principale troviamo l'astro nascente Kristine Kujath Thorp, recentemente apparsa nei blockbuster "The Biggest Crime" e "Ninjababy". Altri ruoli chiave sono interpretati da Rolf Kristian Larsen, Anders Baasmo, Henrik Bjelland e Bjørn Floberg.
Consigliato per gli amanti del genere.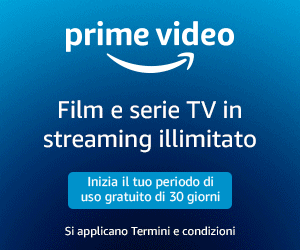 Netflix News Serie TV Film Amine
Apple Android Tecnologia Prime Video Offerte Disney+
Seguici su Facebook Twitter Pinterest
Seguici su Telegram: Netflix, Offerte Amazon Prime, Prime Video