The Perfect Date – Per pagarsi il college un liceale lancia un'app con cui offre servizi come finto fidanzato, ma quando i sentimenti veri entrano in gioco le cose si complicano.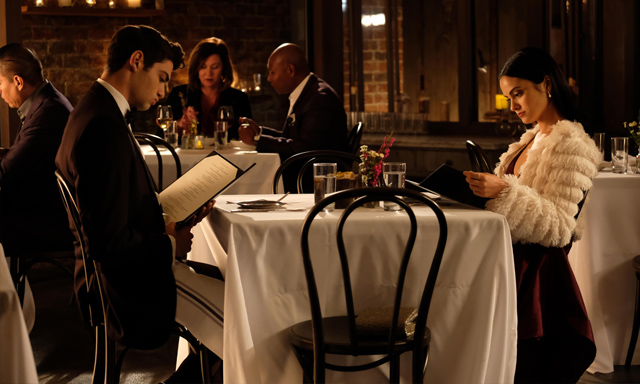 Netflix tira fuori uno dei suoi più grandi progetti il rubacuori Noah Centineo per il suo ultimo romanzo di scuola superiore, The Perfect Date .
Centineo interpreta Brooks Rattigan, di certo ha i voti per entrare in qualsiasi università che desidera. Quello che manca a Brooks è la sostanza, qualcosa in cui crede o che aspira davvero ad essere. È anche a corto di soldi.
Brooks Rattigan, un ragazzino della classe operaia di alto livello sogna di andare a Yale per cambiare il mondo in un modo ancora sconosciuto. Per guadagnare abbastanza denaro per pagare una lezione della Ivy League, Brooks inizia ad affittarsi come escort non sessuale. In cambio di una cifra ragionevole, lascia che le ragazze scelgano la sua personalità per la serata e lo scolpiscano nel loro appuntamento perfetto. In un montaggio a fuoco rapido, diventa un ballerino di salsa, un grande della storia dell'arte, un cretino, una preparazione.
Ma mentre Brooks è bravo a diventare quello che gli altri vogliono che sia, non ha idea di chi sia realmente. Ecco perché la ricerca di se stesso diventa la spina dorsale tematica del film. Poiché si aggancia costantemente a simboli di stato che crede possano dargli un'identità. È ossessionato dal frequentare Yale anche se ha un giro completo all'Università del Connecticut. È infatuato della famosa ragazza ricca Shelby ( Camila Mendes , alias Veronica di Riverdale ). Anche se ogni pazzo può vedere che è destinato a stare con la sardonica ragazza Celia .
Film Telefilm Anime Documentari Kids Netflix News