L'attesa stagione 2 della serie anime The Promised Neverland arriva finalmente disponibile in streaming su Amazon Prime Video.
La seconda stagione di The Promised Neverland è una serie televisiva anime giapponese del 2021 adattata dalla serie manga omonima scritta da Kaiu Shirai e illustrata da Posuka Demizu.
Si tratta di un adattamento dell'arco narrativo "Foresta promessa" (capitoli 38–52) prima di voltarsi verso una direzione originale dell'anime che inizia all'inizio dell'arco "Cerca Minerva", pur mantenendo alcuni temi e punti della trama del manga originale.
Nella prima stagione la Gracefield House è la casa dove vivono gli orfani, una casa insostituibile dove 38 fratelli e una madre vivono vite felici, anche senza essere davvero consanguinei. Tuttavia, un giorno la loro quotidianità viene bruscamente interrotta.
La trama di The Promised Neverland
Corre l'anno 2045, e oltre 1000 anni dopo che è stato stipulato un accordo chiamato "The Promise" per porre fine a una lunga guerra tra umani e demoni. "The Promise" era un accordo in cui ciascuno avrebbe vissuto nei propri "mondi" separati: il mondo umano, libero dalla minaccia dei demoni; e il mondo dei demoni, dove sono stati creati allevamenti umani per fornire cibo ai demoni.
Mangiando gli umani, i demoni assumono i loro attributi che impediscono loro di degenerare in mostri senza cervello. Nel mondo dei demoni, è stato istituito uno speciale programma di allevamento camuffati da orfanotrofi.
Lì, una "Madre" umana sorveglia i bambini per assicurarsi che diventassero il più intelligenti possibile. Questi bambini avevano numeri identificativi tatuati su di loro e non avevano alcuna conoscenza del mondo esterno.
The Promised Neverland la stagione 2 della serie arriva in streaming su Amazon Prime Video
La stagione 2 della serie anime The Promised Neverland è disponibile in streaming su Amazon Prime Video a partire dal 17 maggio 2021.
Riepilogo della prima stagione di The Promised Neverland
Nella prima stagione la brillante e allegra Emma è un'orfana di 11 anni che vive a Grace Field House, un orfanotrofio autonomo che ospita lei e altri 37 orfani.
Conducono una vita idilliaca, con cibo abbondante, letti morbidi, vestiti puliti, giochi e l'amore della loro "mamma", Isabella. La loro educazione è vista come una parte importante del loro sviluppo, ed Emma con i suoi due migliori amici Norman e Ray, eccellono sempre negli esami regolari.
Agli orfani è concessa la completa libertà, tranne che per avventurarsi oltre il muro perimetrale o cancello che separa la casa dal mondo esterno.
Una notte, Conny viene mandata via per essere "adottata", ma Emma e Norman la seguono con il suo peluche preferito. Al cancello, trovano Conny morto e scoprono la verità sulla loro esistenza in questo idilliaco orfanotrofio: sono allevati come carne per i demoni.
Emma e Norman progettano con Ray di scappare da Grace Field House con i bambini, ma Norman viene portato via per essere "adottato". Emma e Ray decidono quindi di scappare con alcuni dei loro fratelli maggiori, lasciando indietro i bambini più piccoli.
I fuggitivi scoprono che la vita fuori Grace Field House è piena di pericoli. Nella stagione 2 di The Promised Neverland dovremo vedere come procedere la lotta verso la libertà di Emma e Ray e degli altri fratelli rimasti indietro.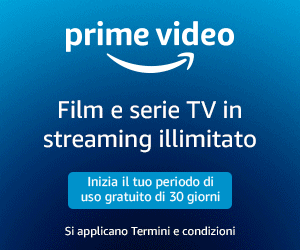 Netflix        News        Serie TV        Film        Amine        
Apple        Android        Tecnologia        Prime Video        Offerte        Disney+
Seguici su Facebook      Twitter      Pinterest
Seguici su Telegram: Netflix, Offerte Amazon Prime, Prime Video