Il film The Tender Bar (2022) con Ben Affleck, Tye Sheridan, Lily Rabe e George Clooney alla regia è in streaming su Amazon Prime Video.
Diretto dal regista George Clooney e tratto dalle memorie dell'omonimo best-seller, il film segue le vicende di un aspirante scrittore (Tye Sheridan) che insegue i suoi sogni romantici e professionali.
Da uno sgabello nel bar di suo zio (Ben Affleck), impara a crescere grazie a un variegato gruppo di personaggi locali.
Il film è un adattamento dell'omonimo libro di memorie del 2005 di JR Moehringer e racconta la vita di Moehringer cresciuto a Long Island.
La trama del film The Tender Bar
The Tender Bar racconta la storia di J.R. (Sheridan), un orfano di padre cresciuto nel bagliore di un bar dove il barista, suo zio Charlie (Affleck), è il più vivace e colorato di un assortimento di figure paterne bizzarre e dimostrative.
La determinata madre del ragazzo (Rabe) lotta per offrire a suo figlio opportunità che le sono negate. E lascia la casa fatiscente del padre oltraggioso, anche se a malincuore (Christopher Lloyd).
Nel frattempo JR inizia a perseguire coraggiosamente, se non sempre con grazia, il suo amore romantico e sogni professionali – con un piede costantemente riposto nel bar dello zio Charlie.
Il film The Tender Bar è disponibile in streaming su Amazon Prime Video
The Tender Bar (2022) è un film di George Clooney che arriva disponibile in streaming su Amazon Prime Video a partire dal 7 gennaio 2022. Il film ha durata 1h e 46 minuti.
Nel cast Ben Affleck , Tye Sheridan , Daniel Ranieri, Lily Rabe e Christopher Lloyd .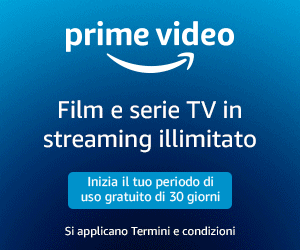 Netflix        News        Serie TV        Film        Amine        
Apple        Android        Tecnologia        Prime Video        Offerte        Disney+
Seguici su Facebook      Twitter      Pinterest
Seguici su Telegram: Netflix, Offerte Amazon Prime, Prime Video