The Unhealer è un film horror soprannaturale americano del 2021 in streaming su Amazon Prime Video. Il film segue un adolescente vittima di bullismo che ottiene poteri soprannaturali da una guarigione per fede fallita.
Dopo questo avvenimento inizia una folle vendetta dopo che uno scherzo del liceo dei suoi aguzzini ha portato all'impensabile.
Il film è scritto da Kevin E. Moore e J. Shawn Harris, diretto da Martin Guigui e prodotto dai fratelli Cristi Harris e J. Shawn Harris insieme a Tony Hannagan e Galen Walker.
Nel cast troviamo Lance Henriksen , Natasha Henstridge , Adam Beach , Elijah Nelson, Branscombe Richmond , Chris Browning , Kayla Carlson, Angeline Appel, David Gridley, Will Ropp e Gavin Casalegno.
La trama del film Unhealer (2021)
Un ragazzino vittima di bullismo vive solo con la madre in condizioni precarie e per lui sembra non esserci via d'uscita da una vita di stenti.
Kelly ha un insolito disturbo alimentare chiamato pica, banchetta con oggetti non commestibili come carta, polistirolo e gomme da cancellare. I medici non possono aiutarlo. I compagni di classe se la prendono con lui ogni giorno. La sua madre single, Bernice, è al limite e non sa più cosa fare.
Quando le sue condizioni peggiorano, la madre di Kelly assume un guaritore per fede di nome Pflueger, che in precedenza era stato affrontato da Red Elk. Red Elk è un discendente della tribù a cui Pflueger ha rubato i poteri curativi, per mettere le mani su Kelly ormai costretto a letto.
Il rituale di guarigione termina con la morte di Pflueger ma serve al suo scopo e, cosa ancora più sorprendente, Kelly ottiene poteri soprannaturali;
E cosa comporta questo nuovo potere? L'eventuale dolore inflittogli verrà invece avvertito dal suo aggressore…
Il film The Unhealer è in streaming su Amazon Prime Video
The Unhealer è un film in streaming su Amazon Prime Video della durata di 1h e 29 minuti.
Il film non ha ottenuto recensioni dalla critica elevate, ma il pubblico che lo ha visto ne ha consigliato la visione.
Il film Unhealer è una storia horror di vendetta contro il bullismo. Ciò che rende il film The Unhealer unico nelle sue radici da film horror "vecchia scuola" è l'introduzione del ragazzo del posto Kelly, che viene costantemente preso di mira dagli atleti a scuola. Il ragazzo poi è affetto da Pica.
Del film sembra che sia già in cantiere un sequel: The Unhealer 2. Del sequel al momento non si hanno ulteriori dettagli a parte il fatto che il film sarebbe al momento in fase di sviluppo.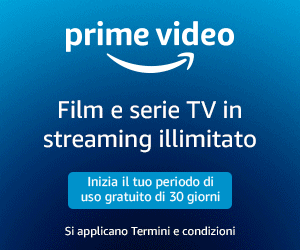 Netflix News Serie TV Film Amine
Apple Android Tecnologia Prime Video Offerte Disney+
Seguici su Facebook Twitter Pinterest
Seguici su Telegram: Netflix, Offerte Amazon Prime, Prime Video