The Vampire Diaries: le prime sette stagioni arrivano disponibili in streaming in italiano su Amazon Prime Video. La serie tv americana soprannaturale per adolescenti sviluppata da Kevin Williamson e Julie Plec si basa sull'omonima serie di libri scritta da LJ Smith.
La serie è stata presentata in anteprima su The CW il 10 settembre 2009 e si è conclusa il 10 marzo 2017, dopo aver mandato in onda 171 episodi in otto stagioni.
Nella prima stagione conosciamo subito i protagonisti interpretati da Nina Dobrev, Paul Wesley e Ian Somerhalder. Nina interpreta Elena, una diciassettenne e incontrerà due fratelli vampiri in lotta per carpire la sua anima.
Pensi di conoscere i vampiri? Sbagli. Nemmeno Elena, ma a breve li conoscerà. Paul Wesley e Ian Somerhalder sono fratelli vampiri protagonisti della serie in lotta per carpirle l'anima.
La serie The Vampire Diaries arriva disponibile in streaming su Amazon Prime Video
The Vampire Diaries è disponibile in streaming su Amazon Prime Video a partire dal 1 gennaio 2022, tuttavia per un problema tecnico di Amazon la serie è arrivata in italiano solo un paio di settimane dopo. Nel catalogo sono al momento disponibili le prime 7 stagioni.
La serie The Vampire Diaries
La serie è ambientata nella città immaginaria di Mystic Falls, in Virginia , una città carica di storia soprannaturale. Segue la vita di Elena Gilbert ( Nina Dobrev ), un'adolescente che ha appena perso entrambi i genitori in un incidente d'auto. La ragazza si innamora di un vampiro di 162 anni di nome Stefan Salvatore ( Paul Wesley ).
La loro relazione diventa sempre più complicata quando il misterioso fratello maggiore di Stefan, Damon Salvatore ( Ian Somerhalder) ritorna, con un piano per riportare indietro il loro passato amore Katherine Pierce (interpretata sempre da Dobrev), una vampira che assomiglia esattamente a Elena.
Sebbene Damon inizialmente nutra rancore contro suo fratello per averlo costretto a diventare un vampiro, in seguito si riconcilia con Stefan e si innamora di Elena. Questo crea un triangolo amoroso tra i tre. Entrambi i fratelli tentano di proteggere Elena mentre affrontano vari cattivi e minacce alla loro città, inclusa Katherine.
La storia dei fratelli e la mitologia della città vengono rivelate attraverso flashback mentre la serie va avanti.
Ulteriori trame ruotano attorno agli altri abitanti della città, in particolare il fratello minore di Elena Jeremy Gilbert ( Steven R. McQueen ) e la zia Jenna Sommers ( Sara Canning ), le sue migliori amiche Bonnie Bennett ( Kat Graham ) e Caroline Forbes ( Candice King ).
Poi ci sono i loro amici in comune Matt Donovan ( Zach Roerig ) e Tyler Lockwood ( Michael Trevino ), la sorella maggiore di Matt, Vicki Donovan ( Kayla Ewell ), e il loro insegnante di storia, il cacciatore di vampiri Alaric Saltzman( Matteo Davis ).
La politica della città è orchestrata dai discendenti delle originarie famiglie fondatrici, tutte costituite da un "Consiglio dei Fondatori". Proteggono la città principalmente da vampiri e altre minacce soprannaturali come lupi mannari , streghe , ibridi e fantasmi .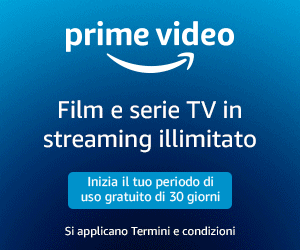 Netflix News Serie TV Film Amine
Apple Android Tecnologia Prime Video Offerte Disney+
Seguici su Facebook Twitter Pinterest
Seguici su Telegram: Netflix, Offerte Amazon Prime, Prime Video