The Water Man è un film drammatico americano che è disponibile in streaming su Netflix. Nel tentativo disperato di salvare la madre malata, l'undicenne Gunner fugge di casa per cercare una figura leggendaria che si dice possa ingannare la morte.
Nel suo esordio alla regia, David Oyelowo recita con Rosario Dawson e Lonnie Chavis. Dalla produttrice Oprah Winfrey.
Per salvare la madre malata (Rosario Dawson), Gunner (Lonnie Chavis) parte alla ricerca del Water Man, una figura mitica che possiede il segreto dell'immortalità.
Con l'aiuto di una misteriosa ragazzina di nome Jo (Amiah Miller), i due si addentrano in una remota foresta che con il loro avanzare diventa sempre più strana e pericolosa.
La loro unica speranza di salvezza è il padre di Gunner (David Oyelowo), che non si fermerà davanti a niente per trovarli e per scoprire nel frattempo chi è veramente suo figlio.
The Water Man | Official Trailer | Netflix
The Water Man è un film del 2021 che arriva disponibile in streaming su Netflix a partire dal 9 luglio 2021.
Il film è diretto da David Oyelowo, al suo debutto alla regia, da una sceneggiatura di Emma Needell. È interpretato da Oyelowo, Rosario Dawson, Lonnie Chavis, Amiah Miller, Alfred Molina e Maria Bello.
Oprah Winfrey è produttrice esecutiva. Il film era originariamente stato presentato nel settembre 2020, poi Netflix ha acquisito i diritti per la distribuzione in tutti i paesi.
La trama del film The Water Man
Mentre Gunner e la sua famiglia, che include sua madre Mary Boone (Rosario Dawson) e papà Amos Boone (David Oyelowo), stanno facendo del loro meglio per adattarsi a una nuova città di campagna, il giovane ragazzo non vuole lasciare nulla di intentato per aiutare sua madre gravemente malata per avere un'altra possibilità di vita.
Sensibile ed estremamente creativo, l'adolescente sta lavorando alla sua prima graphic novel su un argomento cool. Dalla visita ai cimiteri alla lettura di romanzi gialli e ai libri della biblioteca locale, Gunner fa di tutto per rendere il suo romanzo il più reale possibile.
È anche un modo per Gunner di fuggire dalla dura realtà della vita. Mentre suo padre Amos sta facendo del suo meglio per venire a patti con la salute di sua moglie e contemporaneamente occuparsi di un figlio adolescente, alla fine mette a dura prova il rapporto padre-figlio. Nel corso degli eventi, Amos versa accidentalmente inchiostro nero sulla graphic novel in corso di Gunner, mettendo ulteriormente a dura prova la loro relazione.
Durante le ricerche per il suo romanzo, incontra Jo che parla del suo incontro con la leggenda metropolitana The Water Man.
Dopo aver segnato una mappa della posizione esatta del luogo in cui si trova la leggenda attraverso Jim Bussey (Alfred Molina), che ha scritto il libro originale su The Water Man, Gunner e Jo iniziano presto il loro viaggio alla ricerca dell'elisir finale.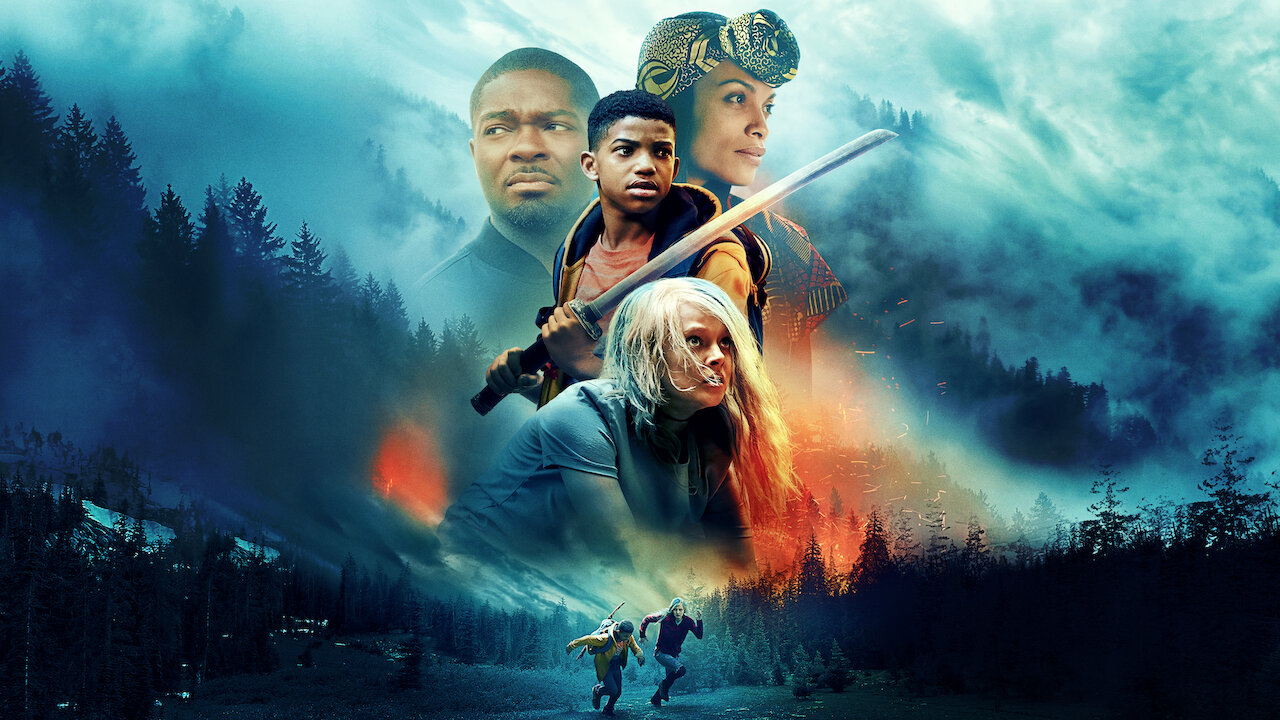 Il film ha ricevuto recensioni positive. The Water Man è un film dal potente messaggio di speranza. Da vedere.
Netflix News Serie TV Film Amine
Apple Android Tecnologia Prime Video Offerte Disney+
Seguici su Facebook Twitter Pinterest
Seguici su Telegram: Netflix, Offerte Amazon Prime, Prime Video