Se hai visto la serie coreana Yonder in streaming su Paramount+ ti sarai chiesto se la piattaforma streaming offre altri contenuti originali e interessanti da vedere, magari delle ulteriori serie coreane.
Recentemente oltre a Yonder, grazie a degli accordi tra la piattaforma streaming e il canale coreano TVing, la piattaforma di streaming ha ottenuto i diritti per la trasmissione anche di altri programmi.
Tra questi ce ne sono tre che meritano una menzione.
Signal – la serie disponibile dall'11 aprile
Signal è stato aggiunto lo scorso 11 aprile. La serie è un dramma in cui un profiler criminale del 2015 e un detective del 1989 comunicano tramite walkie-talkie e insieme affrontano il crimine e l'ingiustizia.
Prodotta da Studio Dragon e AStory, "Signal" è interpretata da Lee Je-hoon ("Move to Heaven"), Kim Hye-soo ("Default") e Cho Jin-woong ("A Hard Day").
Voice – una serie con due stagioni
Le stagioni uno e due di "Voice" seguono i dipendenti di un call center di emergenza e le squadre di spedizione mentre cercano di aiutare le vittime usando solo ciò che sentono durante le loro richieste di aiuto.
Due agenti di polizia uniscono le forze per formare una squadra speciale che risolve i casi mentre accadono in tempo reale.
Prodotta da Studio Dragon e Content K, "Voice" è interpretata da Jang Hyuk ("The Killer: A Girl Who Deserves to Die") e Lee Ha-na ("Alone in Love").
Save Me la serie coreana in streaming su Paramount
La prima e la seconda stagione di "Save Me" vedono invece un oscuro culto religioso mascherato da una pacifica chiesa pastorale che semina il caos tra ignari membri della comunità.
Prodotta da Studio Dragon e Hidden Sequence, la serie è interpretata da Oc Taec-yeon ("Vincenzo") e Seo Yea-ji ("Va bene non stare bene").
Le serie coreane prossimamente in streaming su Paramount+
Paramount+ ha annunciato l'arrivo di una serie nominata "Bargain" e che sarà la sua seconda produzione locale in Corea nell'ambito dell'accordo CJ ENM. La serie tv è stata lanciata in TV nell'ottobre dello scorso anno.
Bargain dovrebbe arrivare in streaming su Paramount+ nell'estate del 2023, anche in Italia.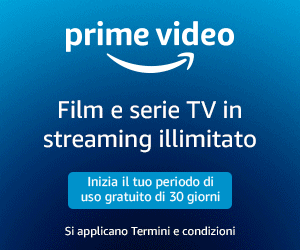 Netflix News Serie TV Film Amine
Apple Android Tecnologia Prime Video Offerte Disney+
Seguici su Facebook Twitter Pinterest
Seguici su Telegram: Netflix, Offerte Amazon Prime, Prime Video