Wash Me in the River è un film thriller d'azione americano del 2022 che arriva in streaming su Amazon Prime Video e vede nel cast Robert De Niro e Jack Huston..
Il film è diretto da Randall Emmett e interpretato da Robert De Niro, Jack Huston, John Malkovich, Quavo e Willa Fitzgerald.
Shelby John e Ruby Red si amano alla follia, ma la loro storia è segnata dall'abuso di stupefacenti. Decidono di ripulirsi e costruire una famiglia, ma le maglie del traffico di droga sono troppo strette e Ruby cade in tentazione.
La dose le è fatale. Distrutto e mosso da un desiderio irrefrenabile di vendetta, Shelby John è determinato a sterminare i responsabili della morte della sua compagna.
La trama del film Wash Me in the River (Savage Salvation)
Shelby (Jack Huston, Ben Hur, Outlander) e Ruby (Willa Fitzgerald, Reacher, Blood Money) si sono fidanzati. Tra le cose che hanno in comune c'è la dipendenza da eroina, che stanno cercando di sconfiggere con l'aiuto di Peter (John Malkovich).
Peter è un pilastro della comunità che guarda caso è sposato con la sorella di Ruby, Darlene (Winter Ave Zoli, Sons of Anarchy , Ragazzo infernale).
Ma proprio quando il lieto fine sembra pronto a diventare una realtà per la coppia, Elvis (Swen Temmel, Backtrace , Bandit ) convince Ruby a ricadere con conseguenze fatali.
Ciò non lascia al nostro eroe dal cuore spezzato altra scelta che ricorrere al suo addestramento militare, afferrare una sparachiodi e costringere lo sceriffo Church (Robert De Niro) a fare gli straordinari seguendo la scia di cadaveri che lascia dietro di sé.
Il film Wash Me in the River è disponibile in streaming su Amazon Prime Video
Wash Me in the River (2022) arriva disponibile in streaming su Amazon Prime Video a partire dal 28 dicembre 2022. Il film ha durata pari a 1h e 41 minuti.
Questo è il secondo film di Emmet come regista. Il suo primo, Midnight in the Switchgrass è stato un thriller serial killer abbastanza buono. Qui, lavorando su una sceneggiatura di Adam Taylor Barker e Chris Sivertson (Chris Sivertson, Marauders , Margaux ), sta cercando di realizzare un film d'azione socialmente consapevole, ma la riuscita non è delle migliori.
Dopo un inizio lento del film entriamo nel vivo dell'azione. In generale però il film ha ricevuto recensioni contrastanti o negative.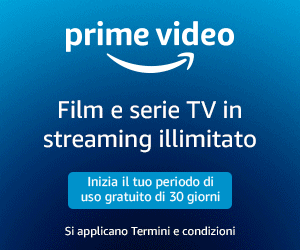 Netflix News Serie TV Film Amine
Apple Android Tecnologia Prime Video Offerte Disney+
Seguici su Facebook Twitter Pinterest
Seguici su Telegram: Netflix, Offerte Amazon Prime, Prime Video