Falla Girare – The Last Joint in streaming su Amazon Prime Video è un film-commedia italiana del 2022 diretta e interpretata da Giampaolo Morelli.
Un grave attentato alla libertà è stato messo in atto: un virus ha attaccato le piantagioni di canapa di tutto il mondo. La cannabis non esiste più. E con essa anche la libertà e la felicità sembrano essersi estinte.
Ma un giorno Natan, un vanesio influencer, trova un esemplare maschio e deciso a diventare ricco mette su una banda per raggiungere l'ultima piantina femmina sopravvissuta…
La trama del film Falla Girare
Un misterioso virus colpisce il pianeta e improvvisamente muoiono tutte le piantagioni di canapa. In un mondo senza più cannabis, l'influencer napoletano Natan trova per caso una piantina maschio.
Insieme a una banda di amici, decide di mettersi sulle tracce dell'ultimo esemplare femmina per far rinascere la specie e diventare il re degli spacciatori.
Il film Falla Girare – The Last Joint è disponibile in streaming su Amazon Prime Video
Falla Girare – The Last Joint è un film del 2022 che arriva in streaming su Amazon Prime Video a partire dal 25 novembre 2022. IL film ha durata pari a 1h e 43 minuti.
Nel cast troviamo Giampaolo Morelli, Laura Adriani, Giovanni Esposito, Ciro Capriello, Fabio Balsamo, Leopoldo Mastelloni, Michele Placido, Jun Ichikawa, Taiyo Yamanouchi, Shi Yang.
Un film da vedere in esclusiva streaming su Prime Video: un action comedy divertente e che aggiunge valore all'abbonamento di Amazon Prime.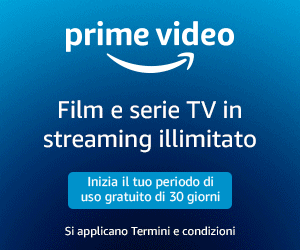 Netflix        News        Serie TV        Film        Amine        
Apple        Android        Tecnologia        Prime Video        Offerte        Disney+
Seguici su Facebook      Twitter      Pinterest
Seguici su Telegram: Netflix, Offerte Amazon Prime, Prime Video