Fear The Walking Dead la stagione 6 è disponibile in streaming su Amazon Prime Video. La serie americana horror drammatica di AMC arriva con una nuova stagione su Prime Video.
La serie è una serie complementare a The Walking Dead, basata sull'omonima serie di fumetti di Robert Kirkman, Tony Moore e Charlie Adlard.
Le prime tre stagioni fungono da prequel, incentrate su una famiglia mista che vive l'inizio dell'apocalisse zombie. Le stagioni successive corrono in concomitanza con lo spettacolo originale, con Morgan Jones (Lennie James ) da The Walking Dead che entra nella serie.
La trama della serie Fear The Walking Dead
Ambientata a Los Angeles, California e successivamente in Messico, le prime tre stagioni di Fear the Walking Dead seguono una famiglia disfunzionale e mista. La famiglia è composta dalla consulente del liceo Madison Clark, il suo fidanzato insegnante di inglese Travis Manawa, sua figlia Alicia, la sua droga il figlio tossicodipendente Nick, il figlio di Travis da un precedente matrimonio, Chris, la madre di Chris, Liza Ortiz, e altri che si uniscono al loro gruppo all'inizio dell'apocalisse zombie.
La famiglia deve reinventarsi, apprendere nuove abilità e adottare nuovi atteggiamenti per sopravvivere mentre la civiltà crolla intorno a loro.
A partire dalla quarta stagione, la serie sposta l'attenzione su Morgan Jones, un personaggio della serie originale, che incontra i membri sopravvissuti del gruppo e i nuovi sopravvissuti in Texas.
La sesta stagione segue Morgan Jones ( Lennie James ) che è stato dato per morto da Virginia ( Colby Minifie ), mentre i restanti membri del gruppo di Morgan sono stati separati da Virginia e dai suoi Pionieri e sono dispersi nei suoi vari insediamenti. La stagione presenta anche più salti temporali. [1]
Fear The Walking Dead stagione 6 è disponibile in streaming su Amazon Prime Video
La stagione 6 di Fear The Walking Dead è disponibile in streaming in italiano a partire dal 5 settembre 2021. La sesta stagione si compone di 16 episodi.
Nella nuova stagione ci troviamo diverse settimane dopo che Morgan è stato colpito da Virginia. Morgan è riuscito a sfuggire alla presa dei Pionieri, ma è in cattive condizioni di salute a causa della ferita da arma da fuoco che è diventata infetta e in cancrena.
Virginia assume un cacciatore di taglie, Emile, per trovare e uccidere Morgan. Durante la ricerca di rifornimenti, Morgan incontra Isaac, che lo aiuta a nascondersi da Emile.
E' questo solo l'inizio della sesta stagione con l'episodio "The End Is The Beginning".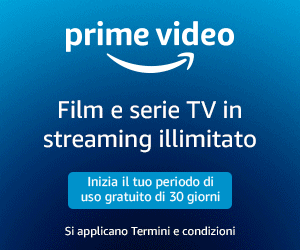 Netflix News Serie TV Film Amine
Apple Android Tecnologia Prime Video Offerte Disney+
Seguici su Facebook Twitter Pinterest
Seguici su Telegram: Netflix, Offerte Amazon Prime, Prime Video