Dopo l'uscita di Resident Evil 4 in VR, sembra che altri titoli della metà degli anni 2000 stiano arrivando su Oculus Quest 2, incluso il tanto amato Grand Theft Auto: San Andreas.
Durante Facebook Connect 2021, lo stesso Mark Zuckerberg ha rivelato che la società prevede di portare Grand Theft Auto: San Andreas nel suo visore per realtà virtuale Oculus Quest 2.
Sfortunatamente per i fan dell'ingresso immensamente popolare nel franchise open world di Rockstar, non sono state condivise altre notizie riguardo al prezzo o alla data di uscita.
Per ora, un post sul blog sul sito ufficiale di Oculus promette semplicemente una "nuova prospettiva su San Andreas, Los Santos, San Fierro e Las Venturas.
Grand Theft Auto: San Andreas è stato originariamente rilasciato per PlayStation 2 nel 2004
ed è stato portato su una varietà di piattaforme retrò e moderne negli anni successivi.
Una versione completamente rimasterizzata del gioco accompagnerà altre due amate voci
della serie in Grand Theft Auto di novembre: The Trilogy: The Definitive Edition
per PlayStation 4, PlayStation 5, Xbox One, Xbox Series S|X, Nintendo Switch e PC.
Ulteriori importanti annunci su Facebook Connect di quest'anno includono un sequel di Blade & Sorcery chiamato Blade & Sorcery Nomad, aggiornamenti sostanziali per il titolo Battle Royale solo VR Population One e nuovi contenuti in arrivo per l'amatissimo gioco ritmico Beat Saber.
Vertigo Games ha anche rivelato che è al lavoro su cinque nuovi giochi ambientati nei
"mondi di gioco preferiti dai fan di Deep Silver e altri".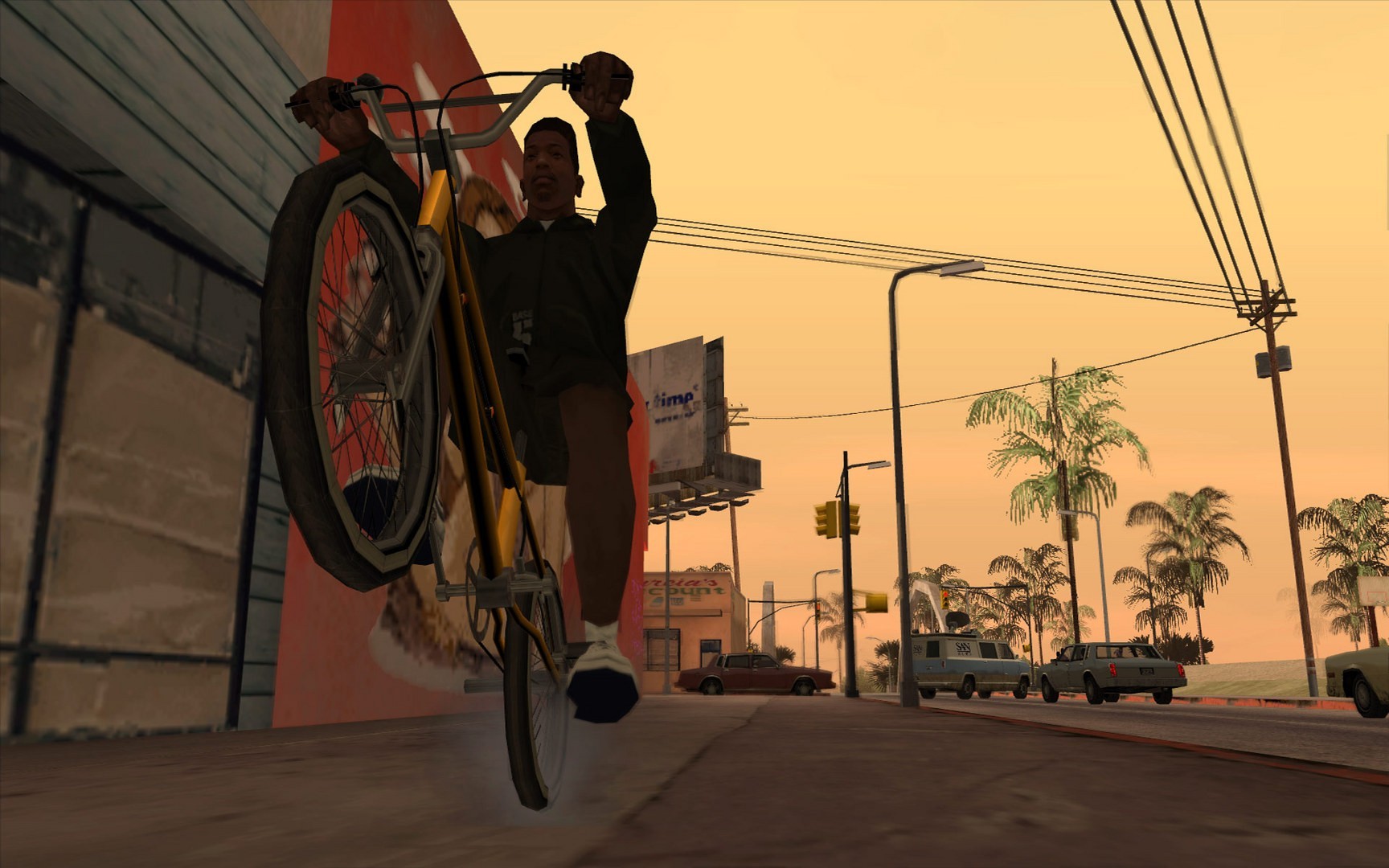 Ciò potrebbe significare potenziali uscite in franchise come Shenmue, Saints Row o persino Persona, anche se per ora lo studio tiene la bocca chiusa.
In altre notizie, Zuckerberg ha anche annunciato che il nome aziendale di Facebook sarà rinominato come "Meta". In quanto tale, Oculus Quest sarà conosciuto come "Meta Quest" a partire dal 2022.
La scelta di rinominare la piattaforma è stata fatta in modo che possa essere integrata direttamente in quello che Facebook chiama "metaverse".
Netflix        News        Serie TV        Film        Amine        
Apple        Android        Tecnologia        Prime Video        Offerte        Disney+
Seguici su Facebook      Twitter      Pinterest
Seguici su Telegram: Netflix, Offerte Amazon Prime, Prime Video