Il Pentavirato è una serie limitata di commedie in arrivo creata da Mike Myers per Netflix. È uno spin-off della commedia nera romantica di Myers del 1993, So I Married an Ax Murderer. La serie sarà presentata in anteprima il 5 maggio 2022 e si compone di sei episodi.
E se una società segreta lavorasse nell'ombra dai tempi della peste nera condizionando gli eventi mondiali per il bene dell'umanità? Serie commedia evento con Mike Myers.
Il Pentavirato – The Pentaverate | Teaser Netflix
Il 17 aprile 2019, è stato annunciato che Mike Myers avrebbe creato e recitato in una serie limitata Netflix senza titolo.
Myers è anche produttore esecutivo insieme a John Lyons e Jason Weinberg.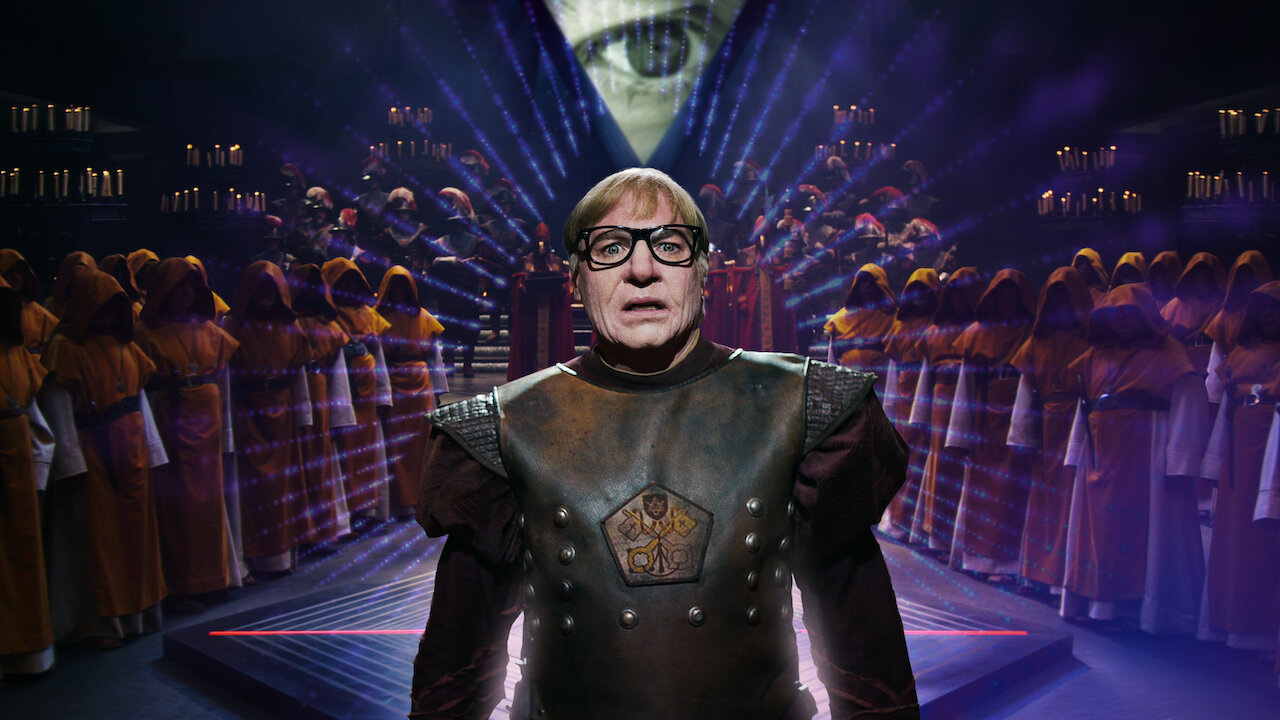 Nel giugno 2021, il titolo della serie è stato annunciato come The Pentaverate (Il Pentavirato), basato sulle teorie del complotto del film del 1993, So I Married an Ax Murderer, interpretato da Myers nel doppio ruolo del poeta Charlie McKenzie e del suo Scottish padre nato, Stuart McKenzie.
Quest'ultimo ne viene a conoscenza da Weekly World News nel film. Tim Kirkby si è unito come regista e produttore esecutivo, con Tony Hernandez e Lilly Burnsunendosi anche come produttori esecutivi.

Netflix        News        Serie TV        Film        Amine        
Apple        Android        Tecnologia        Prime Video        Offerte        Disney+
Seguici su Facebook      Twitter      Pinterest
Seguici su Telegram: Netflix, Offerte Amazon Prime, Prime Video