La furia di un uomo (Wrath of Man) è un film del 2021 che arriva in esclusiva in streaming su Amazon Prime Video, un film adrenalinico d'azione.
Il film è la quarta, adrenalinica collaborazione tra il regista e la star degli action movie Jason Statham, qui alle prese con un film carico di vendetta e dal ritmo accattivante.
La furia di un uomo è la storia di un uomo freddo e misterioso che lavora come guardia di sicurezza di un furgone portavalori. L'uomo un giorno sorprende i suoi colleghi con inaspettate abilità di precisione durante una rapina.
Il film è diviso in quattro parti, ognuna delle quali torna a un evento principale che innesca una reazione a catena.
La trama del film La furia di un uomo
Una società di sicurezza impegna autisti e guardie armate per scortare furgoni porta valori che, ogni settimana, spostano centinaia di milioni di dollari per le strade di Los Angeles sotto l'occhio attento dei peggiori criminali.
Un giorno reclutano H (Jason Statham), uomo misterioso e violento. I colleghi non conoscono la sua vera natura, il motivo per cui è così addestrato, del perché elimina brutalmente tutti i criminali…
Il film inizia con un camion blindato che viene rapinato da uomini armati fino ai denti vestiti da operai edili. Cinque mesi dopo la rapina, un uomo misterioso di nome Patrick Hill (Statham) si rivolge alla Fortico Security.
Nella sua intervista, il suo futuro superiore, Terry (Marsan), lo loda per i suoi riferimenti e lo avverte della rapina fatale. Hill viene quindi presentato all'allenatore della compagnia Haiden (McCallany), noto come "Bullet", che lo soprannomina "H" e sovrintende alla sua formazione e ai suoi test.
Hill supera i test, soddisfacendo i requisiti minimi minimi, e inizia con qualche difficoltà a lavorare con i suoi nuovi colleghi, tra cui Dave "Boy Sweat" (Hartnett) e Dana Curtis, l'unica guardia donna.
La furia di un uomo – Wrath of Man è un film del 2022 d'azione in streaming su Amazon Prime Video
Il film "La furia di un uomo – Wrath of Man" arriva disponibile in streaming il 27 dicembre 2021 su Amazon Prime Video. Il film ha durata 1h e 58 minuti.
Il film, uscito ad aprile 2021, ha incassato 104 milioni di dollari in tutto il mondo e ha ricevuto recensioni contrastanti dalla critica, ma più che positive dal pubblico che hanno elogiato in particolare le sequenze d'azione.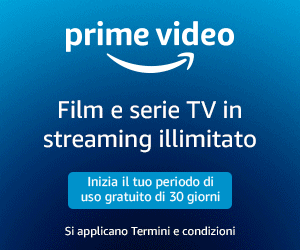 Netflix        News        Serie TV        Film        Amine        
Apple        Android        Tecnologia        Prime Video        Offerte        Disney+
Seguici su Facebook      Twitter      Pinterest
Seguici su Telegram: Netflix, Offerte Amazon Prime, Prime Video