With Love la serie drama-comedy romantica con la prima stagione arriva disponibile in streaming su Amazon Prime Video.
WITH LOVE è una serie drama-comedy romantica di un'ora incentrata sui fratelli Lily e Jorge Diaz e la loro famiglia. La serie segue le loro storie nel corso di un anno attraverso gli avvenimenti dei giorni più intensi dell'anno… le festività.
Le vite dei Diaz si intrecciano con quelle di persone apparentemente non legate tra loro mentre cercano l'amore.
Sperimenta l'amore, la gioia e le relazioni familiari autentiche attraverso più generazioni durante il periodo di vacanze.
With Love la serie è disponibile in streaming su Amazon Prime Video
La prima stagione di With Love arriva disponibile in streaming su Amazon Prime Video a partire dal 11 febbraio 2022. La prima stagione si compone di 5 episodi da un'ora circa.
With Love è stato presentato in anteprima negli Stati Uniti, Canada, Australia e Regno Unito il 17 dicembre 2021.
Scritta e creata da Gloria Calderón Kellett, la serie di cinque episodi di un'ora seguirà i fratelli Lily ( Emeraude Toubia , Shadowhunters ) e Jorge ( Mark Indelicato, Ugly Betty ) mentre cercano l'amore e uno scopo nelle loro vite.
"Ognuno dei cinque episodi, ambientato durante una vacanza diversa durante tutto l'anno, segue Lily, Jorge e la famiglia Diaz nel corso di 12 mesi mentre sperimentano gli alti e bassi della vita durante alcuni dei giorni più intensi dell'anno ", afferma la descrizione dello spettacolo.
La serie ha ottenuto ottime recensioni da parte il pubblico e la critica.
Gli episodi della serie With Love
1. Vigilia di Natale
E' la Vigilia di Natale, anche conosciuta come "Nochebuena" e la famiglia Diaz si riunisce per celebrare tutti insieme.
Lily deve affrontare la fine di una storia, mentre suo fratello, Jorge Jr., porta a casa il fidanzato per fargli conoscere la famiglia. Incontriamo anche altri residenti di Portland e vediamo come le loro vite si intrecciano.
2. La vigilia di Capodanno
E' il 31 Dicembre, il che significa, che è tempo di fare festa! Il gruppo partecipa a due feste di Capodanno: una sul presto a casa della famiglia dove prendono parte a tutte le divertenti tradizioni del Capodanno Latino e una molto chic, dove il romanticismo è nell'aria per tutti.
Nel frattempo Sol e Miles hanno un inaspettato primo appuntamento.
3. Il Giorno di San Valentino
E' il Giorno di San Valentino e Lily, prendendo in mano la sua nuova vita da single, va nella regione vinicola da sola.
Tuttavia, la giornata dedicata a sè stessa è interrotta quando si imbatte in alcuni volti familiari. A Portland, le cose si complicano per Beatriz e il suo nuovo compagno di corsa, Leo, mentre Miles e Sol affrontano il primo scontro come coppia.
4. Festa dell'Indipendenza
E' il Quattro Luglio, e tutte le relazioni sono progredite dal giorno di San valentino: alcune in modo positivo e altre in negativo. Mentre ogni coppia deve scontrarsi con i diversi significati di "indipendenza".
5. Il Giorno dei Morti
Nell'ultimo episodio della prima stagione vediamo il "Giorno dei Morti", e i membri della famiglia Diaz sono costretti ad affrontare alcuni "fantasmi" del loro passato.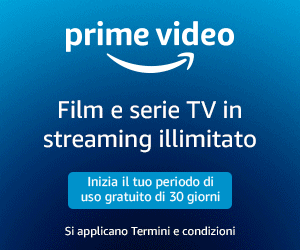 Netflix        News        Serie TV        Film        Amine        
Apple        Android        Tecnologia        Prime Video        Offerte        Disney+
Seguici su Facebook      Twitter      Pinterest
Seguici su Telegram: Netflix, Offerte Amazon Prime, Prime Video