L'occasione persa – The One That Got Away è una serie reality sulla ricerca dell'anima gemella che arriva in streaming su Amazon Prime Video
Si dice che spesso a 25 anni si sia già incontrata l'anima gemella senza accorgersene. Sei single si imbarcano in un nuovo esperimento sociale in cui, per la prima volta, si risponde alla domanda: "E se la persona con cui dovresti trascorrere il futuro venisse dal tuo passato?"
Alcune persone del loro passato attraverseranno il Portale per sorprendere i single e farli innamorare.
La serie segue sei persone single alla ricerca della loro anima gemella. Dà loro l'opportunità di riconnettersi con le loro connessioni perse, poiché ogni partecipante può interagire con le persone del loro passato attraverso un dispositivo chiamato "The Portal".
Elan Gale è la showrunner e la produttrice esecutiva, con Caroline Roseman e Gabe Turner anche come produttori esecutivi.
L'occasione persa – The One That Got Away è disponibile in streaming su Amazon Prime Video
La prima stagione della serie reality L'occasione persa – The One That Got Away arriva disponibile in streaming su Amazon Prime Video a partire dal 24 giugno 2022. La serie è disponibile ora in inglese con i sottotitoli in italiano.
The One That Got Away – L'occasione persa offre una nuova premessa per uno spettacolo di appuntamenti in cui i concorrenti si riuniscono con persone del loro passato con cui hanno una connessione persa.
La serie offre qualcosa di un po' più vicino agli appuntamenti che si verificano nel mondo reale rispetto ad altri spettacoli, semplicemente riunire le persone e lasciarle andare ad appuntamenti.
Sei concorrenti principali sperano di trovare il vero amore. La diversità in questi sei – e le persone che vengono ad uscire con loro – è impressionante rispetto ad altri incontri spettacoli.
All'inizio, lo spettacolo ha meno dramma e competizione tra i concorrenti rispetto ad altri programmi del genere. E il motivo è facile: i concorrenti principali non sono messi l'uno contro l'altro.
Ma vediamo presto come le cose si scaldino man mano che sempre più appuntamenti vengono portati attraverso "il portale" . I protagonisti devono inoltre affrontare l'idea che la persona per cui sono venuti sta uscendo con più persone.
Da una parte c'è attesa nel vedere chi esce dal portale, dall'altra ci può essere un forte imbarazzo quando non c'è la scintilla con chi invece si presenta. La serie ha ottenuto ottime recensioni e ha conquistato il pubblico.
Al momento non si sa ancora se ci sarà una stagione 2 di The One That Got Away tuttavia ci sono tutte le premesse per vederne di più..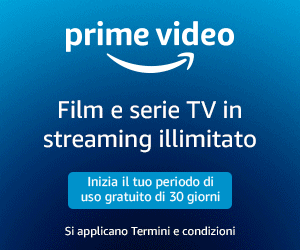 Netflix        News        Serie TV        Film        Amine        
Apple        Android        Tecnologia        Prime Video        Offerte        Disney+
Seguici su Facebook      Twitter      Pinterest
Seguici su Telegram: Netflix, Offerte Amazon Prime, Prime Video