Jaula è un film thriller horror psicologico spagnolo in streaming su Netflix che ha ricevuto vari elogi: un film da vedere per gli amanti del thriller.
La storia ruota attorno a Paula (Elena Anaya) e Simon (Pablo Molinero), suo marito, che trova Clara, una ragazza errante. La ragazza è ossessionata da un mostro che l'avrebbe perseguitata se avesse fatto breccia nel quadrato di gesso disegnato per terra.
La coppia accetta di affidare la ragazza mentre cerca temporaneamente di conciliare la loro relazione.
Il film è diretto da Ignacio Tatay e la sceneggiatura è scritta insieme a Isabel Peña. Si tratta di una produzione di Pokeepsie Films che è stata girato in location nella regione di Madrid, tra cui Madrid, San Lorenzo de El Escorial, Boadilla del Monte e un set a Villaviciosa de Odón.
La trama del film Jaula – The Chalk Line
Il film Jaua ha una narrativa di fantasia nettamente diversa e che è solo molto vagamente ispirata dagli eventi del caso scioccante di Jose Fritz.
In questa storia vera, un uomo di nome Josef Fritzl rinchiuse sua figlia, Elisabeth, in una cantina non illuminata per 24 anni. Durante questi anni, Elisabetta fu violentata ripetutamente dal padre e diede alla luce sette figli.
La fiction si svolge principalmente in una zona residenziale di ville di classe superiore. Una notte, Paula e suo marito scoprono una ragazza errante, ossessionata da un presunto mostro che dovrebbe inseguirla una volta che attraversa un quadrato di gesso disegnato a terra.
Cercando di ricucire la loro relazione coniugale, la coppia accetta di prendersi cura della ragazza su base temporanea.
Il film Jaula è disponibile in streaming su Netflix
Jaula è un film del 2022 spagnolo che arriva disponibile in streaming su Netflix a partire dal 24 ottobre 2022.
Dopo aver trovato con il marito una bambina traumatizzata di origini ignote, Paula deve decifrarne lo strano comportamento per risalire alla sua vera identità.
Con:Elena Anaya,Pablo Molinero,Eva Tennear
Gli attori principali Elena Anaya, Pablo Molinero ed Eva Tennear hanno ricevuto molti elogi per le loro interpretazioni con i piedi per terra. The Chalk Line è ambientato in un quartiere di ville opulente.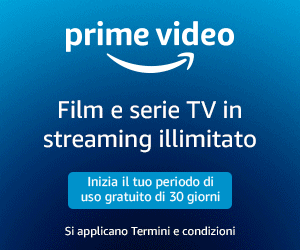 Netflix News Serie TV Film Amine
Apple Android Tecnologia Prime Video Offerte Disney+
Seguici su Facebook Twitter Pinterest
Seguici su Telegram: Netflix, Offerte Amazon Prime, Prime Video