La cena delle spie è un film thriller di spionaggio del 2022 che arriva in streaming in esclusiva su Amazon Prime Video. Il film si basa sull'omonimo romanzo di Steinhauer.
Diretto da Janus Metz Pedersen e sceneggiato da Olen Steinhauer, La cena delle spie vede nel cast Chris Pine, Thandiwe Newton, Laurence Fishburne e Jonathan Pryce.
Due agenti della CIA ed ex-amanti (Chris Pine e Thandiwe Newton) si ritrovano anni dopo il fallimento di un salvataggio. I confini tra professione e passione si confondono in questo racconto di spionaggio profondamente avvincente, di dilemma morale e letale tradimento.
La trama del film La cena delle spie
Il film si apre con un flashback mentre un terrorista dirottamento si svolge a bordo di un aereo. L'ufficio sul campo di Vienna della CIA è nel caos mentre cercano di scoprire chi sono i terroristi, quali sono le loro richieste e come possono far scendere gli americani dall'aereo.
Otto anni dopo apprendiamo che la CIA è stata distrutta da questa tragedia, ma soprattutto uno dei terroristi ha rivelato di avere una talpa all'interno dell'agenzia che ha facilitato l'attacco.
Il capo dell'ufficio sul campo, Vick Willinger ( Laurence Fishburne ), incarica Henry Pelham ( Chris Pine ) di indagare su ciò che è successo quel giorno otto anni fa, tra cui la ricerca della sua ex ragazza ed ex collega Celia Harrison ( Thandiwe Newton ) .
Il quartier generale sospetta che ci sia stata una perdita dalla stazione di Vienna, dove lavorano Henry e Vick. Henry viene mandato a intervistare Celia Harrison, che lavorava anche alla stazione di Vienna al momento del dirottamento. Henry e Celia erano amanti, ma lei lo lasciò poco dopo l'evento.
Celia invece è ora in "pensione" e vive con la sua famiglia ed è così che nell'intervista rivive con un flasback il passato…
La cena delle spie è un film del 2022 disponibile in streaming su Amazon Prime Video
Il film La cena delle spie (2022) della durata di 1h e 42 minuti arriva disponibile in streaming su Amazon Prime Video a partire dal 8 aprile 2022.
La cena delle spie (All the Old Knives) utilizza una narrazione non lineare per rivelare le componenti chiave della storia che ci porta con questo spy thriller a ricostruire cosa è realmente successo.
La sceneggiatura di All The Old Knives è stata scritta da Olen Steinhauer, che ha anche scritto il libro da cui è tratto il film. È una sceneggiatura abbastanza buona, anche se fa troppo affidamento sul fatto che "la CIA sono i bravi ragazzi".
Il film La cena delle spie è uno spy thriller che intrattiene. Al pubblico sta piacendo l'alchimia tra Chris Pine e Thandie Newton che mantiene l'attenzione sulla storia del film.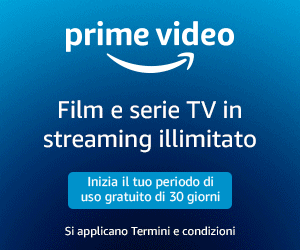 Netflix        News        Serie TV        Film        Amine        
Apple        Android        Tecnologia        Prime Video        Offerte        Disney+
Seguici su Facebook      Twitter      Pinterest
Seguici su Telegram: Netflix, Offerte Amazon Prime, Prime Video